Home Secretary Amber Rudd has warned that President Trump's "divisive" travel ban could provide a "propaganda opportunity" for Isis. She added that the UK would continue to focus on challenging home-grown radicalisation instead of imposing restrictions on foreigners.
Yvette Cooper, chair of the Home Affairs Select Committee, was quizzing Rudd about her reactions to Trump's decision to block citizens from seven predominantly Muslim countries from entering the US for 90 days.
Rudd said: "Daesh [Isis] will use any opportunity they can to make difficulties to create the environment that they want to radicalise people, to bring them over to their side. So it is a propaganda opportunity for them."
Cooper also referred to online jihadist propaganda which reportedly referred to Trump's executive order as a "blessed ban" and al-Qaeda leader Anwar-al-Awlaki's ambition to make the West "turn against its Muslim citizens".
Rudd said that intelligence services were continuing to monitor social media and removing propaganda where necessary.
She said: "I would observe that the difficulties to the UK for terrorism are not caused by people largely coming from the countries that the US has named but from people becoming radicalised here. So I would urge our efforts to continue to be focused on challenging radicalisation here in the UK."
Chuka Umunna then challenged Rudd on the government's decision to roll out the red carpet for a Trump state visit later in the year. The Home Secretary defended the government's steadfastness in the face of widespread protests against the planned trip, including an online petition that has garnered more than 1.5m signatures.
She said: "I think that we can hold two things in our head which is to say to the President of the US that we find this policy divisive and wrong and still to respect the President of the United States and want to engage with him in the way we always engage with world leaders in a way that advances the UK's interest."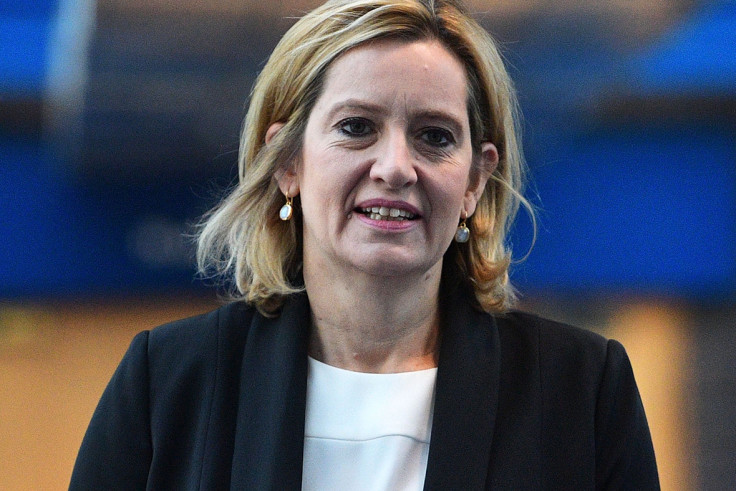 The Home Secretary was answering questions from the Home Affairs Select Committee on the implications of the UK's exit from the European Union.