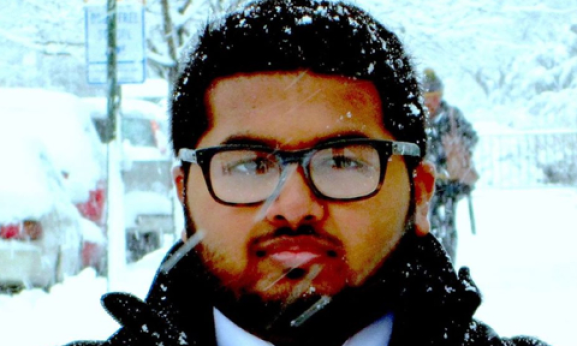 Mohammed Islam, the US high school senior dubbed a 'teen tycoon', has admitted that he lied about making $72m by trading oil and gold futures before graduating - after media coverage made him famous.
Stuyvesant high school senior Islam, initially told New York Magazine that he raked in so much cash that he was able to rent an upmarket apartment, turn down Wall Street jobs that pay $12,000 a month, as well as buying a BMW, all at the tender age of 17.
However, only shortly before he was meant to appear on CNBC television, he admitted that he had made zero dollars trading and that the 'hoax' was partly down to New York Magazine "making up" the tall tale, in which he had been "misrepresented."
Islam has since said that his Bengali parents from Queens are "horrified" by his hoax and are currently not speaking to him.
Zero to $72m
Flanked by lawyers and public relations advisors, Islam made several statements to the press before his CNBC appearance outlining how his hoax spiralled into a media frenzy.
Islam confirmed for the first time that the high school investing club he founded only makes simulated trades and does not earn money for its members.
He claimed he gained access to New York Magazine through a friend's father who works there. Islam saud he told the author of the publication's profile of him, Jessica Pressler, that his earnings were a "few million dollars", but he was not specific.
Islam claimed Pressler saw the teenager's bank statements and was comfortable with the $72m figure. She had lunch with Islam at upmarket New York restaurant Morimoto, where the high school senior apparently kept up the ruse by dining on caviar and apple juice.
Business Insider later added Islam to the top 20 Under 20 list for Finance in 2013, which allegedly resulted in him being offered jobs by several Wall Street investment firms that paid $9,000 to $12,000 per month.
However, Islam later told the New York Observer that the tale was "total fiction."
"Swept up in a tide of media adulation, they made the whole thing up," wrote the New York Observer.