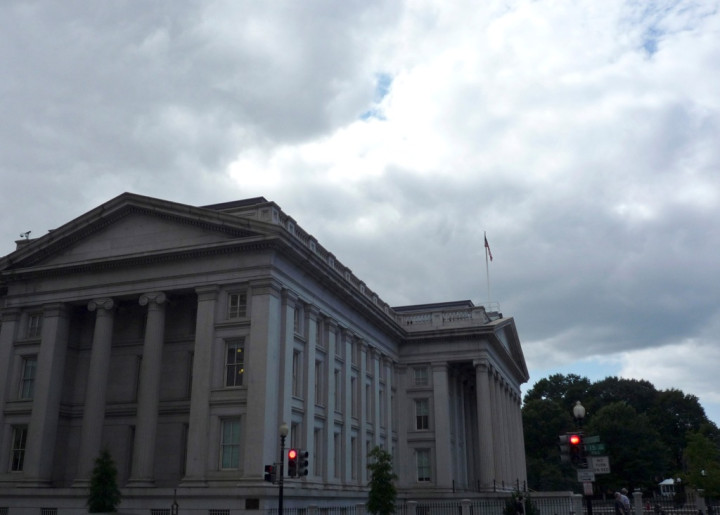 The US Treasury Department is reportedly keeping tabs on banks that are moving some of their trading operations overseas, in a bid to get around tough swap rules in the country.
Swaps are contracts in which two parties agree to exchange payments based on fluctuations in interest rates or other benchmarks. If firms in different countries have comparative advantages on interest rates, then a swap could benefit both firms.
The Treasury is monitoring the practices to establish if they pose any risk to parent companies in the US, the Wall Street Journal reported
Banks like Citigroup, Goldman Sachs and JPMorgan have revoked their policy of guaranteeing some swaps issued by foreign affiliates, primarily in London, getting rid of ties to their US parent, the report added.
Pursued by Reuters, representatives of the Treasury were not available to respond to an email seeking comments outside of regular US business hours.
Credit Default Swaps
Earlier in the month, a US judge ruled that 12 major banks had violated antitrust laws by working together to limit competition in the credit default swaps (CDS) market, and said that investors may pursue a lawsuit against them.
US District Judge Denise Cote in Manhattan said investors could go ahead with claims that the defendants had violated the Sherman Act, causing them to pay unfair prices on CDS trades, used to hedge against credit default risk.
The banks involved in the case are Barclays, Citigroup, BNP Paribas, Credit Suisse, UBS, Deutsche Bank, HSBC, Royal Bank of Scotland, Bank of America, Goldman Sachs, HSBC Holdings, JPMorgan and Morgan Stanley.