The White House has said securing the release of US citizen Matthew Miller, who was sentenced on Sunday to six years of hard labour by a North Korean court, is a "top priority".
The US government called on North Korea to release Miller and two other detained US nationals, Jeffery Fowle and Korean-American missionary Kenneth Bae, as a humanitarian gesture.
The US has repeatedly offered to send its special envoy for North Korean human rights issues Robert King to Pyongyang to negotiate a possible release for the detainees, but the visits have been cancelled by North Korea.
After a 90-minute trial, Miller, 24, was sentenced to prison for "hostile acts", the state-run Korea Central News Agency (KCNA) said. North Korean authorities said Miller tore up his visa and demanded asylum after arriving in Pyongyang.
Miller 'chose' North Korea 'as a shelter'
According to KCNA, Miller behaved "rashly" after landing at Pyongyang airport and reportedly shouted that he "came to North Korea after choosing it as a shelter".
Notes produced in court also suggested that Miller has become a fugitive because he was involved with Wikileaks, the organisation founded by Julian Assange which has leaked numerous classified US documents.
Earlier this month, Miller appeared in an interview with CNN accompanied by North Korean officials saying that he had planned to "violate the law" before arriving in North Korea and had "deliberately" committed his "crime".
Miller also told US journalists who were in Pyongyang to cover an international wrestling event that he had written to Barack Obama requesting help but had not received a reply.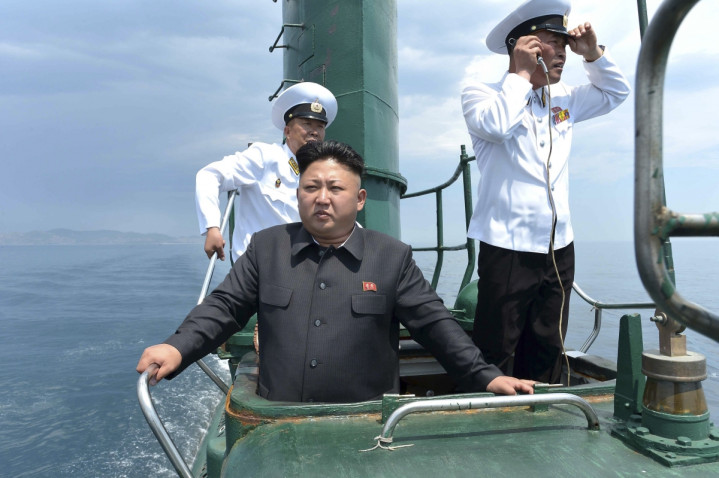 "My situation is very urgent," he told CNN. "I think this interview is my final chance to push the American government into helping me."
The US accused North Korean authorities of using Miller and the two other detained Americans as pawns in a diplomatic game.
Last week, US state department official Daniel Russel told Reuters that the US believes North Korea's treatment of its citizens is "objectionable and distressing".
Miller, of Bakersfield in California, has been in custody since 10 April. Little information has been released about him, partly because he has not signed a Privacy Act Waiver which allows information about him to be released to the public, the state department said.
Missionaries detained
Fellow detainee Jeffery Fowle, 56, went to North Korea as a tourist but was arrested in May for allegedly leaving a Bible in a public space. Religious proselytizing is strictly forbidden in North Korea. Officials have yet to announce a date for his trial.
Christian missionary Kenneth Bae, 46, was arresting in November 2012, and is currently serving a 15-year sentence in a labour camp after being convicted of allegedly trying to overthrow North Korea's government.
Speaking in an interview with CNN, Bae said he works eight hours a day, for six days a week at the camp, which has caused his health to deteriorate.
"I have been going back and forth from hospital to the labour camp for the last year and a half," he added.