North Korea 'Arrests' US Tourist Jeffrey Edward Fowle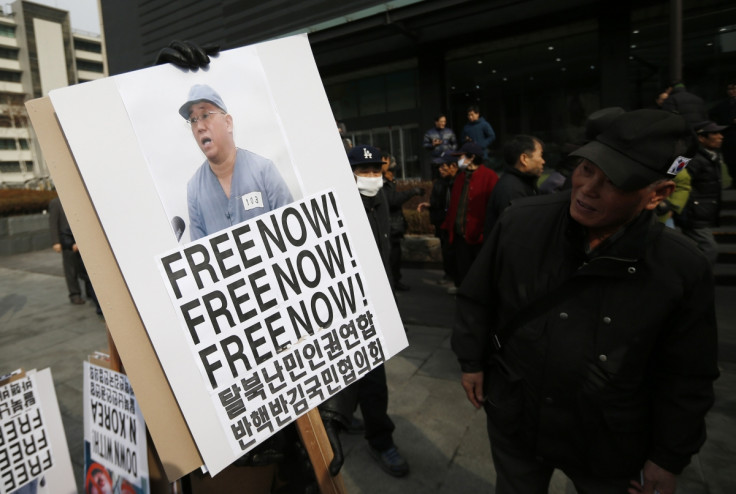 An American tourist has been arrested in North Korea for allegedly committing hostile acts, according to the country's state media.
Jeffrey Edward Fowle "entered the DPRK [Democratic People's Republic of Korea] as a tourist on April 29 and acted in violation of the DPRK law, contrary to the purpose of tourism during his stay," the Korean Central News Agency (KCNA) reported.
The report did not elaborate further on the alleged crime committed but Japanese agency Kyodo said he was detained because he left a Bible at a hotel where he had been staying.
If confirmed, Fowle would be the third US citizen held by the authoritarian country.
In April, North Korea said it had detained another American, 24-year-old Matthew Todd Miller, for "rash behaviour" at immigration.
KCNA said the US citizen "claimed to want asylum" there.
US-Korean missionary Kenneth Bae was arrested in November 2012 and is serving 15 years of hard labour for "hostile acts" against the state.
The secretive nation has been subjected to increasing UN trade and economic sanctions since it announced plans to develop nuclear weapons and is supected of planning to use the arrested US citizens as diplomatic bargaining chips to bypass those sanctions.
© Copyright IBTimes 2023. All rights reserved.