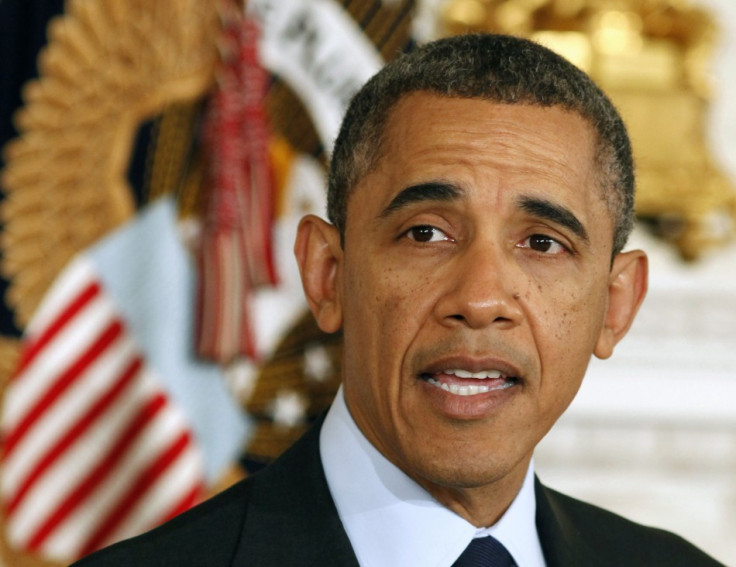 US lawmakers have adjourned for the weekend without reaching a deal on the massive spending cuts that are set to take effect this week in a stark reminder of the "fiscal cliff" standoff seen at the end of 2012.
The spending reductions, which are worth $85bn (£56bn), are set to come into effect at 23:59 on 1 March (04:59 GMT, 2 March), unless the lawmakers manage to come to a deal. President Barack Obama has invited the leaders to continue talks at the White House.
Known in Washington as the "sequester", the cuts are widely expected to have a negative impact on global economic growth. Obama has said that unless the cuts are averted, they could prove detrimental to the US economy and the middle class.
Senate Democrats had proposed a $30bn cut in the defence budget and a minimum tax on incomes exceeding $1m. The Republicans, on their part, suggested retaining the overall reduction levels but granting Obama the authority to restructure them. Both the proposals failed to receive approval.
Meanwhile, Republican Speaker John Boehner has said that the House has already passed two pieces of legislation on the matter, but will not be taking further action until a Senate decision.
"We've laid our cards on the table," Boehner said.
All eyes are now on the leaders' meeting with Obama at the White House. The political standoff comes two months after the leaders managed to clinch a last-minute deal that averted the "fiscal cliff" early this year.
Boehner and House Democratic leader Nancy Pelosi, along with Senate's Democratic majority leader Harry Reid and Republican minority leader Mitch McConnell are expected to join Obama for the talks.
"Tomorrow I will bring together leaders from both parties to discuss a path forward," Obama said in a statement after the leaders failed to reach an agreement.
"As a nation, we can't keep lurching from one manufactured crisis to another. Middle-class families can't keep paying the price for dysfunction in Washington."
The total budget cut will not take place at once, but will gradually come into effect over the course of the fiscal year. The "sequester" will reduce overall spending by $1tn dollars in about a decade.
The decision to implement the spending cuts was made in 2011 in a bid to encourage discussion on deficit control, although analysts point out that they were never meant as a deficit reduction mechanism. But initiatives to find a solution have so far proved ineffective.
Failure to reach a deal could be damaging to the global economy as well. The International Monetary Fund (IMF) has warned that the overall economic recovery could be hampered by the spending cuts.
"We will see what happens on Friday, but everybody is assuming that sequestration is going to take effect," said IMF spokesman William Murray.
"What it means is that we are going to have to re-evaluate our growth forecasts for the United States and other forecasts."