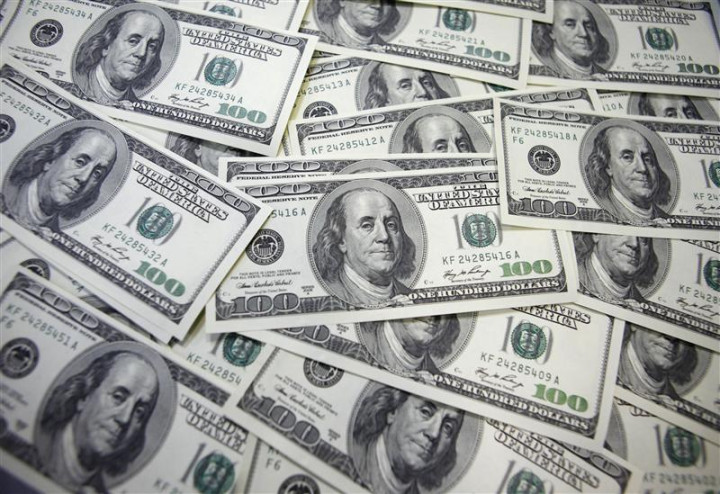 The USD index has been moving sideways since last week, just under a 14-month high, as the market is waiting for a key FOMC meeting this week.
Euro changed little after a mixed ZEW survey, while gold has gained on the dollar concerns. The USD index that is measured against a basket of majors was helped by the weakness in Sterling.
The index traded at 84.22 from Monday's close of 84.22. It has been holding a tight range of 84.04-84.40 since 10 September.
The UK currency is weighed down across the board by worries about the Scottish referendum to be held on Thursday.
The September ZEW survey for Germany showed the economic sentiment index coming in at 6.9, less than the previous month's 8.6 but better than the consensus of 4.8.
Eurozone, however, fell to 14.2 from 23.7, sharply trailing the market expectation of 21.3. Germany's current situation index too surprised on the lower side, coming at 25.4 from 44.3 when analysts were looking for 40.0.
EUR/USD was at 1.2946 from the previous close of 1.2940 while GBP/USD has fallen to 1.6162 from 1.6233.
The dollar fell against the Swiss franc reversing the gains on Monday that was aided by the weaker than expected producer and import prices data.
Swiss producer and import prices fell 1.2% year over year in August, steeper than the July fall of 0.8% and compared to analysts' estimate of 1.0% drop, data on 15 September showed.
USD/CHF dropped to 0.9321 from the previous close of 0.9350.
Against the yen, the dollar fell to 106.92 from Monday's close of 107.18, and versus the Canadian dollar, it was down to 1.1036 from 1.1054.
The US currency was slightly higher against its Australian and New Zealand counterparts, however.
AUD/USD slipped to 0.8989 from 0.9028 and NZD/USD dropped to 0.8145 from 0.8176.
The yellow metal traded higher for the third straight day and was up to $1,241.15 from $1233.13.
The Fed statement and the press briefing by its Chair Janet Yellen on Wednesday are likely to provide clearer cues about the beginning of rate hikes in the world's largest economy, and hence will be very important for the currency market.