Use of The Yellow Star of David in Muslim Anti-Discrimination protest Angers Jewish Leaders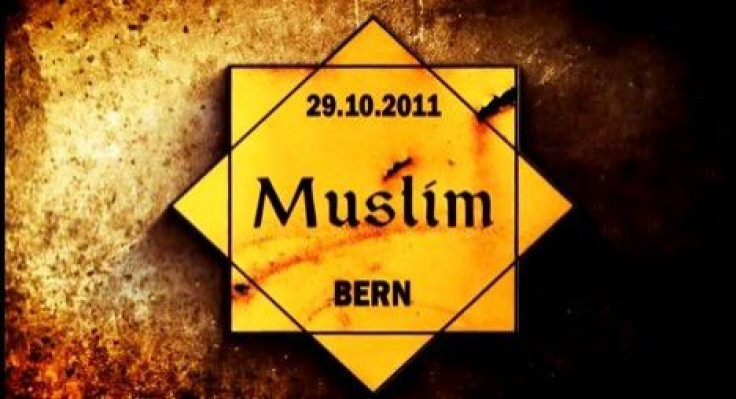 A protest organised by the Islamic Central Council of Switzerland to protest at discrimination against Muslims has caused controversy as some of the protesters used the yellow Star of David symbol.
More than 2,000 people gather in Bern to denounce Islamophobia and discrimination against the Muslim community and the stereotypes often associated with Islam.
The protest was organised to express the Islamic Central Council of Switzerland's commitment to "working towards the guarantee of principles of human rights and the freedom of religion in Switzerland," Elie Qassaim, the Swiss Islamic Council's spokesman, who converted to Islam a few years ago, said.
Tensions surfaced in Switzerland following the vote to ban the construction of new minarets in mosques.
However, the event caused outrage among Jewish leaders after some protesters used the yellow Star of David Symbol during the demonstration.
Some of the demonstrators wore a yellow star sticker printed with the word "Muslim", which resembled the signs the Nazi forced Jews to wear during the Third Reich.
Edith Bino, president of the Jewish community in Bern, told the Basler Times that she found the use of the yellow star "so obviously wrong that it could not be taken seriously."
Meanwhile Yves Kugelmann, editor in chief of the Jewish newspaper Tachles, explained he found the choice of symbols "simply idiotic" and while he agreed that discrimination against Muslims in Switzerland should be taken seriously, he also conceded "but not in this cheap way."
"It is regrettable when legitimate concerns are raised using false comparisons," Kugelmann added.
As the controversy refused to die down, Nicolas Blancho, the head of the Islamic Central Council, defended his choice of symbols saying "Muslims are treated as second-class citizens and are discriminated against, for example because they wear a headscarf or because of their name when they look for an apprenticeship or are looking for an apartment."
© Copyright IBTimes 2023. All rights reserved.