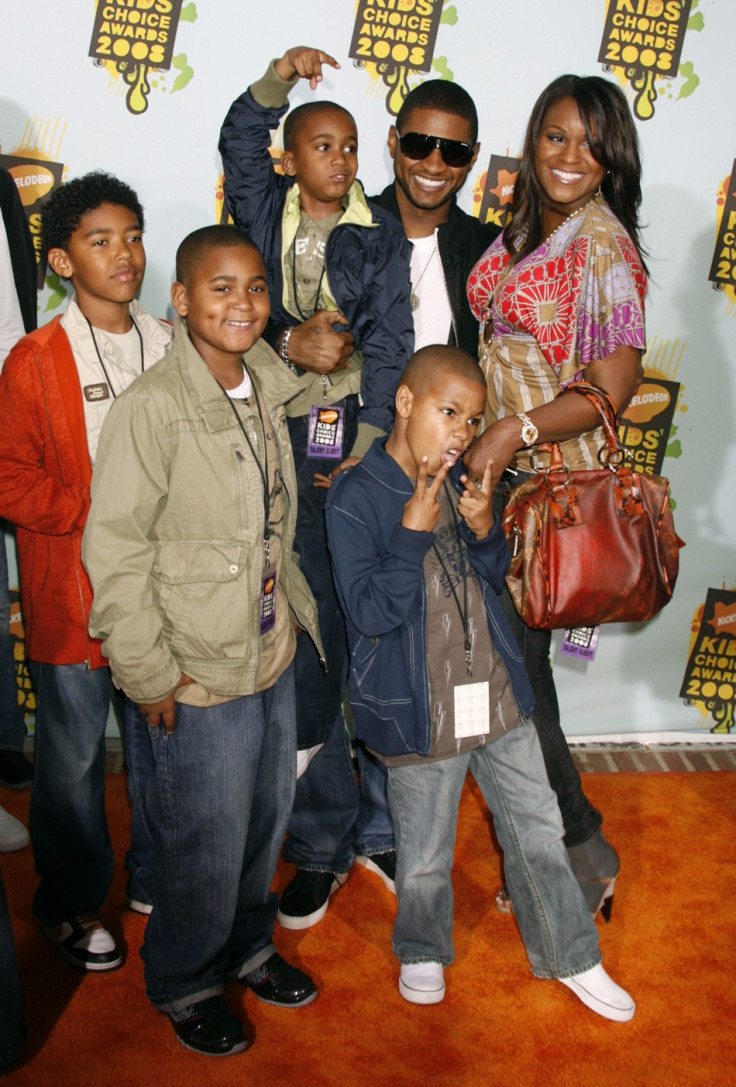 Kile Glover, stepson of R&B singer Usher, was taken off life support on Saturday and allowed to pass away, a report on TMZ stated, after doctors concluded the 11-year-old boy's injuries were too serious to overcome. Kile was in an accident involving a jet ski earlier this month and was admitted to Egleston Hospital in Atlanta. Family friend Jeffrey Hubbard, 38, was allegedly operating the jet ski at the time of the collision.
"A pontoon was pulling the two adolescents on an inner tube, and the personal water craft went over the top of them," Sgt. Mike Burgamy of the Georgia Department of Natural Resources was quoted as saying to the Daily Mail. Burgamy added that while the driver had already been interviewed once, he could be called in for questioning for a second time, if necessary.
Funeral arrangements will be made by the Willie A Watkins Funeral Home in Atlanta.
The TMZ report described Kile's mother, Tameka Foster, as being devastated by the tragedy and said she "struggled tremendously with the decision" to remove him from life support.
"We know God's in control, and are leaning on our faith in Him and His word at this most difficult time," Glover's family said in a statement to CNN, "We firmly believe in the power of prayer and ask that you all continue to pray and lift Kile up, as it's the best way we can all support him now."
The boy was described as a promising actor and his YouTube channel - The Kile Show - featured almost 50 videos of himself doing funny voices and joking around with his siblings. Usher and Foster have two children together - Usher Raymond VI, four, and Naviyd Ely Raymond, three. However, the estranged couple is in the midst of a custody battle over the children. Glover is one of two sons Foster had with Atlanta clothier Ryan Glover.
Celebrities and loved ones came forward with condolences for the family during this hard time.
Hip-hop mogul Russell Simmons who earlier asked for prayers for Glover's recovery tweeted: "I am sending out every prayer I got to Tameka, Ryan, Usher and their family." Canadian pop star Justin Bieber also lent his support, tweeting: "RIP Kile."