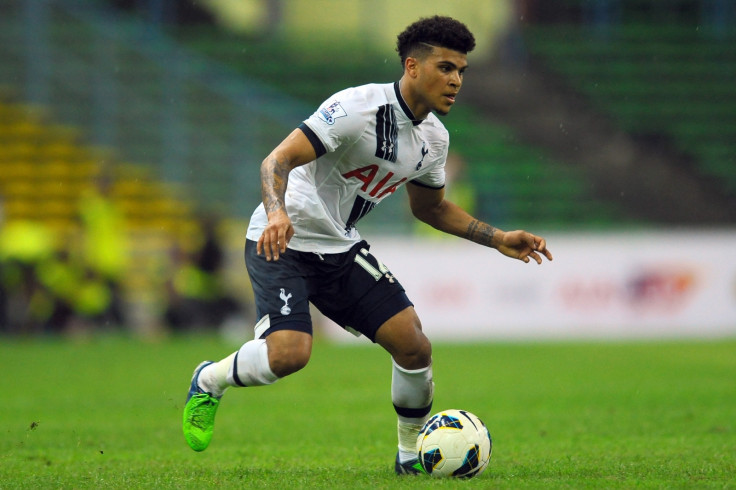 Tottenham Hotspur starlet DeAndre Yedlin says his USA teammate Jozy Altidore convinced him to join Sunderland on loan for the 2015-16 campaign. Yedlin, 22, joined the Black Cats on a season-long loan during the summer transfer window, having made just one appearance for Spurs since his arrival from Seattle Sounders in January.
The USMNT international is still waiting for his debut at the Stadium of Light having been ineligible to feature against his parent club on Saturday (12 September), a game in which Tottenham ran out 1-0 winners. He is hopeful of making his first appearance for Sunderland in the coming weeks, however, telling supporters he is keen to deliver an impact wherever manager Dick Advocaat chooses to deploy him.
"I have a better opportunity to get playing time up here. Obviously it is still Premier League football which is great for a young player like myself," Yedlin told SAFSee. When asked what he will bring to the team he said: "Hard work and effort, no matter what position I play. [There will be] a lot of attack and hard work in defence, I will just give it my all.
"I've played both right-back and right wing, I can't really say if I am more comfortable in one or the other but both are fun positions for me to play. I like both so whichever one the manager sees me fit to play, that's one I'll play."
While Altidore may have left the club in January having scored just one goal in 42 appearances, Yedlin says the striker did help steer his decision to join the Wearside outfit.
"[Altidore] said it's a great club, obviously during his time here he didn't have it the best, but he said it's a great club with great people. Obviously the weather isn't the best but I'm sued to that coming from Seattle, it's not a big deal for me.
Yedlin has immediately linked up with old Spurs teammate Younes Kaboul, who signed for the Black Cats on a permanent deal this summer. With another former Tottenham stalwart in Jermain Defoe also among the ranks at the Stadium of Light, Yedlin believes he is in good company. "Younes I know a little bit better than Jermain but both have been great, making sure I am settling in well, it's been great so far."