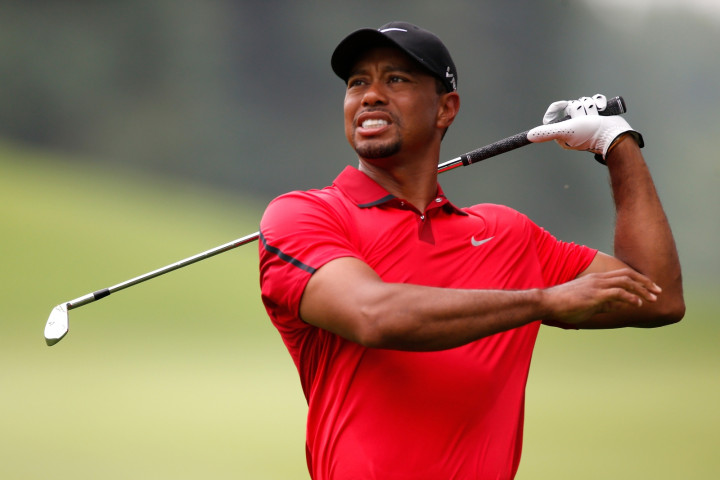 Tiger Woods remains in contention to play at the USPGA Championship despite suffering a recurrence of a lower back injury which he underwent surgery on in April.
Woods withdrew from the fourth round of the WGC-Invitational with a back problem just weeks after returning to golf following four months out which saw him miss The Masters and The US Open but recovered in time for The Open Championship last month.
But after re-injuring the area which saw him undergo a microdiscectomy for a pinched nerve earlier this year, the 38 year old was expected to miss the final major of 2014 as well as the Ryder Cup at Gleneagles.
However, after being grouped with Phil Mickelson and Padraig Harrington for the opening two rounds in Valhalla, the 14-time major winner has yet to be ruled out of appearing in Kentucky.
Agent Mark Steinberg told Golf Channel: "No decision has been made today. Once one is made, we will communicate it."
He added in a text message to ESPN regarding Woods' fitness: "Way too early [to make a decision]. He has to rest and get treatment and then assess later. Pointless to make that decision now without proper time to give him best chance. Nothing further today, maybe [not] even tomorrow."
Preparation for Woods's appearance at the USPGA Championship has continued despite concern over his participation, with caddie Joe LaCava assessing conditions at Valhalla on Monday in anticipation of the American competing.
"I'm optimistic," LaCava said after walking the much-changed major course, which hosted the Ryder Cup in 2008. "I'm hoping he plays. So I'm just doing whatever work I would normally do."
Woods has cancelled his pre-tournament press conference on Tuesday but is at liberty to make a decision regarding his attendance up until the eve of his opening round on Thursday, which is scheduled for 8:35am [13:45 BST] local time.
Currently outside automatic qualification for USA's Ryder Cup team, captain Tom Watson said the injury "doesn't bode well right now" for Woods, who would need to be selected as one of four wildcard picks to make his eighth appearance against Team Europe.
Golf's viewing figures have been damaged by Woods' recent absence but three-time major winner Rory McIlroy says he must take an extended break from the sport in order to recover from his latest injury blow.
"I felt bad, I really did," McIlroy said. "Golf really needs Tiger and he's had a few withdrawals over the past few years.
"I think the first thing he needs to do is just get fit and 100 per cent healthy – even take the year off just to be able to do that. And come back next year ready to play again."