Two fans were refused entry to watch a band they had bought tickets to see because they did not have enough general knowledge about the group.
Andy Bellis, a musician from Wrexham, and a friend, had queued to see indie rock band The Vaccines at Venue Cymru in Llandudno when they were approached by members of the security team.
They were then quizzed about the band, being asked to name the lead singer, album titles and songs.
Posting on his Facebook page, Bellis said: "We go to a Vaccines gig in Llandudno tonight, queue up for a good half hour and give our tickets at the door. Yes it seems pretty normal that, no?
"So we're pulled aside to get searched and all that and the security guy asks if I know the lead singer and could I name their two albums and some songs. I couldn't think off the top of my head so the c***s kicked us out, took the tickets off us and said we couldn't watch the band because we didn't know enough information about them ... Is this allowed?
"I've made a complaint to the venue asking for a refund as there was no other reason I wasn't allowed in."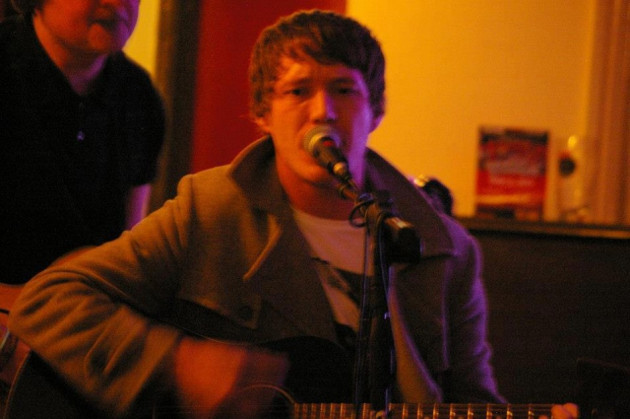 Speaking to WalesOnline, he continued: "The thing is I'm actually a big fan of the band. Just because I couldn't name the singer or the songs or what underwear they we were wearing last September is irrelevant.
"I remember my first experiences of gigging to be a lot of fun by not knowing much about the bands I was going to see. So do I have to revise the history of each performer when visiting Venue Cymru?"
Venue Cymru has since apologised to the fans, explaining that it had been made aware of pickpockets operating during the gig - by quizzing attendees the venue believed it could separate real fans from potential thieves.
"In order to ensure the safety and security of our customers an operation was carried out by security, licensing officers and the police. As a result six people were refused admission and a further two people were ejected from the building.
"Unfortunately one or two genuine visitors may have been refused admission and we apologise that they missed the event and full refunds are being given."
The Vaccines have not yet issued a statement on the incident and Bellis said he is now waiting to hear from the band's management.