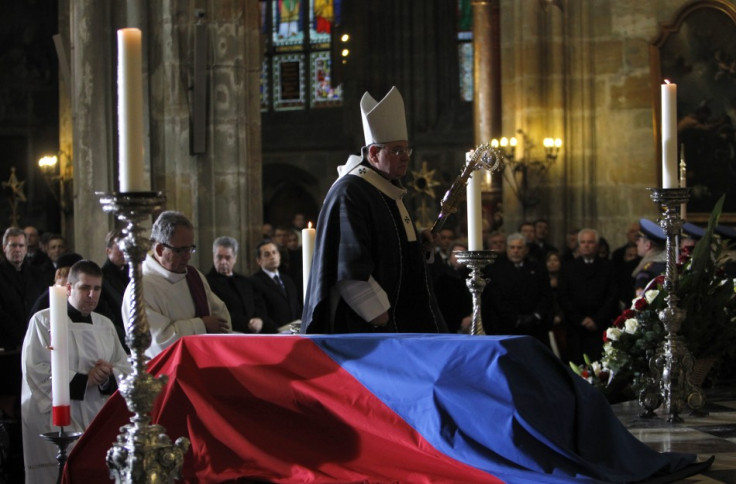 World leaders have gathered in the Czech capital, Prague, for the funeral of the country's former president, Vaclav Havel.
Havel died on December 18 aged 75.
Prime Minister David Cameron, French President Nicolas Sarkozy, and US Secretary of State Hillary Clinton and her husband, former US president Bill Clinton, were among the leaders who gathered to pay their respect in the historic St Vitus' Cathedral.
Just before the start of the ceremony, mourners inside and outside the building observed a moment of silence in honour of the president that led the 1989 overthrow of communism in the Velvet Revolution.
While mourners gathered outside the cathedral, the funeral was broadcast on screens in the central Hradcany Square.
The Archbishop of Prague read out a tribute from Pope Benedict.
Madeleine Albright the former US secretary of state, who was born in Prague, was due to speak, along with the Czech Foreign Minister, Karel Schwarzenberg.
Havel's coffin was put on public display at Prague Castle for several days prior to the funeral and thousands of people paid their respects.
Current Czech President Vaclav Klaus said: "I wish that all who are not indifferent to the future of our country pursue their opinions with the same courage and conviction as Vaclav Havel did."