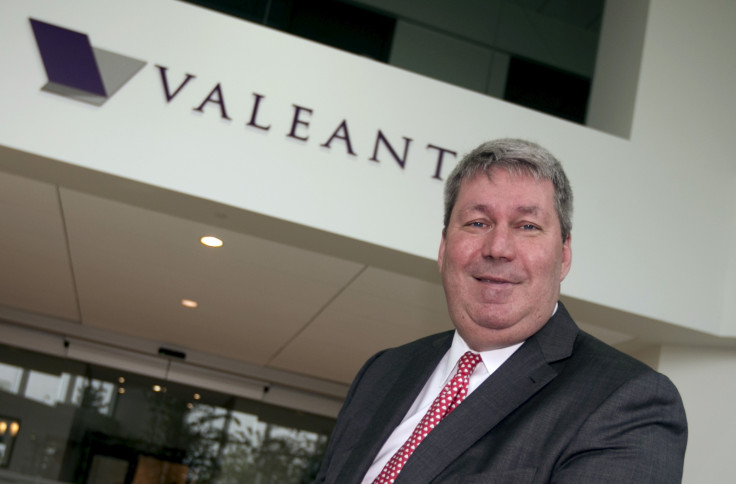 After a spate of damaging reports and shareholder unrest in recent weeks, Valeant Pharmaceuticals will sever all ties with the mail-order pharmacy Philidor Rx Services, the company said in a statement. Philidor will in turn, shut down operations "as soon as possible," the statement said. The pharmacy, which has been under scrutiny for its business practices, is closely associated with the drug maker who have used it to distribute its products.
"The newest allegations about activities at Philidor raise additional questions about the company's business practices," said Michael Pearson, Valeant's chairman and chief executive officer.
He added that Valeant had "lost confidence in Philidor's ability to continue to operate in a manner that is acceptable" to both the company and the patients and doctors it serves.
The aggressive tactics Philidor has used to ensure that pharmacy-benefit managers pay for Valeant drugs, rather than lower-cost alternatives that are preferred by insurers, has come in for criticism in recent weeks. Benefit managers are essentially middle men in the drug distribution process.
Mr Pearson said the Canadian company had been disturbed by the reports of improper behaviour at Philidor, as had doctors, patients and their business partners.
"We know the allegations have also led them to question Valeant and our integrity, and for that I take complete responsibility," he said. "Operating honestly and ethically is our first priority, and you have my absolute commitment that we will make it right."
Valeant has also been criticised by doctors, politicians and insurers for its approach to drug pricing, which has sometimes seen them buying old medications and raising the prices.
Once one of the popular health care stocks on Wall Street, its share price has dropped after investors began to question the company about its accounting and business practices.
Valeant's stock fell 24% after a report last week from Citron Research claimed that Valeant used Philidor, and other speciality pharmacies to prop up sales of its drugs, according to The Wall Street Journal.
On Thursday (29 October), CVS Health said it dropped Philidor from its network for "noncompliance with the terms of its provider agreement," while Express Scripts, the largest pharmacy benefit manager, confirmed to CNBC that it is also in the process of dropping the company from its network.
Valeant shares closed about 5% lower on Thursday 29 October and lost another 10% in after-hours trading, CNBC reported.