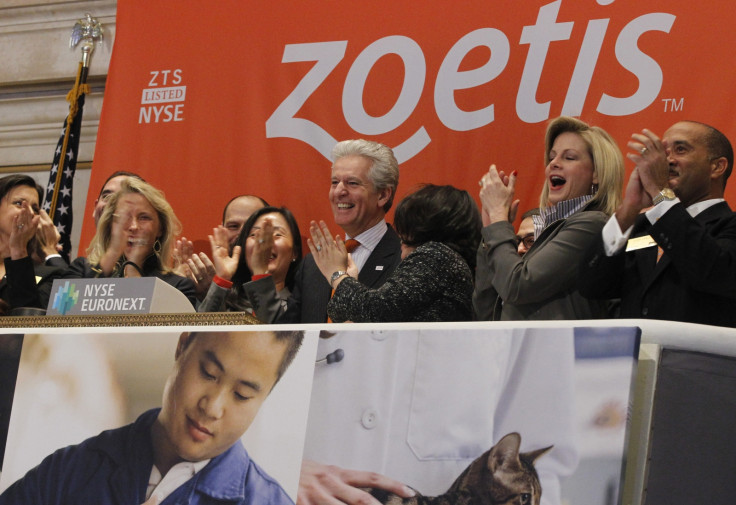 Zoetis, the world's largest seller of medicines and vaccinations for animals, has been approached by Canadian drugmaker Valeant Pharma for a possible takeover.
The Wall Street Journal, citing people familiar with the matter, reported that Valeant has made a preliminary approach for the US-based company. Nevertheless, it was not clear if Zoetis is open to a sale.
Following the news, shares of Zoetis surged and closed 11% higher on 25 June.
The deal would be one of the biggest in the global health-care industry. Zoetis, which was spun off from drug major Pfizer in 2013, had a market capitalisation of about $25bn (£15.9bn, €22.3bn), before the surge in share prices.
In May, Zoetis said it was planning to cut up to 25% of its workforce and exit nearly 40% of its manufacturing plants as part of a cost-cutting initiative.
The decision comes after activist investor Bill Ackman's Pershing Square bought an 8% stake in the company in November 2014, and secured a board seat. Pershing Square also owns 5.7% of Valeant.
Ackman is currently the biggest shareholder in Zoetis and was expected to push the company to consider buyout offers, as he teamed up with another hedge fund, Sachem Head Capital Management LP.
In addition to Valeant, analysts have speculated that others including German drug maker Bayer AG could be interested in Zoetis.
The world-wide market for animal medicines is currently worth $23bn and is steadily growing in line with increasing pet ownership due to the rise of middle class around the world.