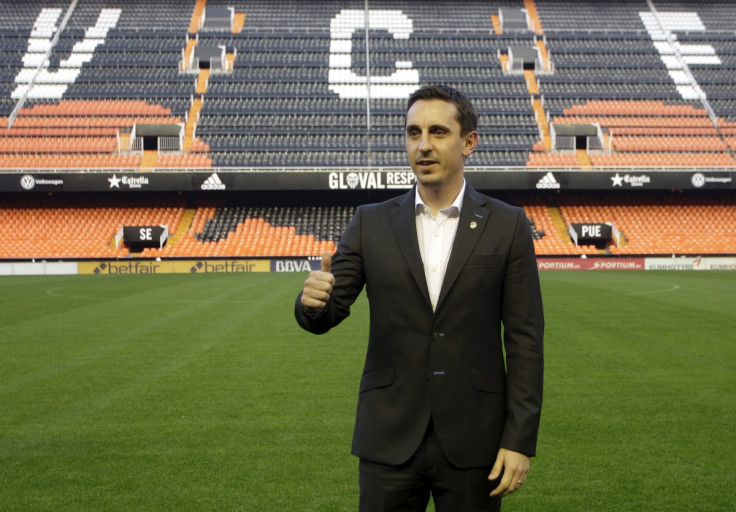 Valencia boss Gary Neville says it was his decision to bring in Pako Ayestaran as first-team coach and dismissed suggestions that the appointment could undermine his authority at the club. Ayestaran, 53, began work alongside existing assistant coaches Phil Neville and Miguel Angel Angulo on 15 February, returning to Valencia after a previous three-year stint between 2001 and 2004 under Rafael Benitez.
Neville has struggled in his first managerial job, with Valencia winning one of just 10 La Liga matches and losing 8-1 on aggregate to Barcelona in the semi-finals of the Copa del Rey during his reign. "I can be absolutely 100% clear that it was my suggestion and my appointment and no one else's," the former Manchester United defender was quoted as saying by the Guardian newspaper.
"I spoke to Jamie Carragher two weeks ago about Pako. I spoke to the president as far back as Christmas before the sporting director [Jesus Garcia Pitarch] was appointed. I'm the head coach of Valencia, I will be the head coach of Valencia for the rest of this season. If I leave, Pako will leave. He's come to be part of my coaching staff.
"I understand it might look like there's something going on. There absolutely isn't. After about 10 or 14 days I recognised I needed to strengthen the coaching set-up. I feel more comfortable already," he said.
Communication boost
Valencia are preparing for a Europa League round of 32 first leg clash against Rapid Vienna on 18 February, having dropped down to the second tier competition from the group stages of the Champions League.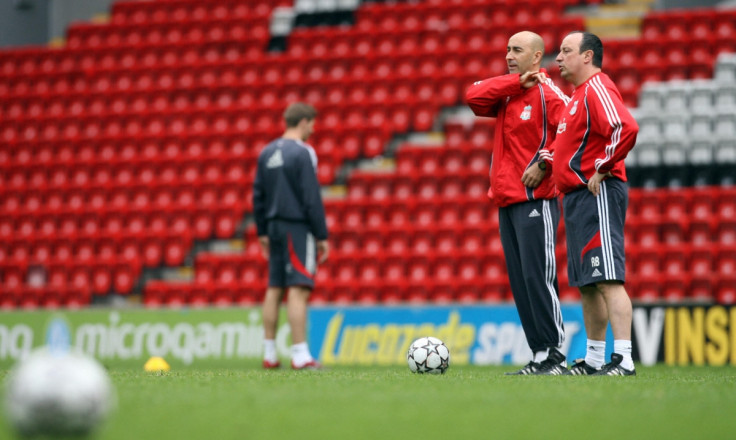 Neville said the appointment of the former Liverpool assistant coach Ayestaran to the Mestalla dugout would help improve communication between himself and his players. "In our coaching room, we speak Spanish. That's my rule that I've introduced. Sometimes I need certain things translated," the 41-year-old stated.
"The introduction of Pako gives us a clear communication line on the training pitch. I will still continue to do those important moments in training [through a translator], where I feel I need to get my point across," he added.