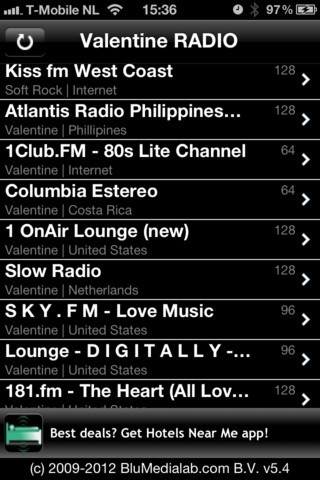 Valentine's Day... Feb. 14... is just around the corner and there must be someone special in your life who deserves love, care and attention on this special day.
Every year, people across the world celebrate this day in honour of the great martyr Saint Valentine. The tradition of expressing one's love to people special to you graduated from a simple exchange of greeting cards, messages and red roses to a celebrity-styled public holiday that takes place in restaurants, malls and cinemas.
Regardless of whether you are planning a special dinner with your girl/boyfriend or thinking about making the day special for your lover, you will no doubt be looking for the most romantic gifts and ideas you can possibly dream up.
In this tech-driven world, therefore, what better way to tell him/her how much you care... with one of these special iPhone apps!
Check out our top iPhone apps for Valentine's Day..
Must Read: iPad 3: Release Dates, Expected Features and What Not to Expect