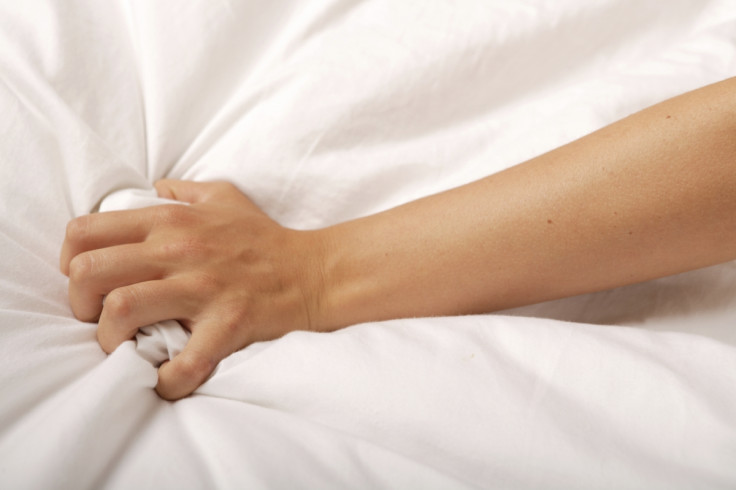 Valentine's Day is on 14 February. The chocolate and flowers should be at the ready, but there's one more thing that's really going to make this a Valentine's Day to look forward to – really good orgasms.
"Some of us may be thinking about love with our partner, and some of us maybe thinking about love on our own! Both sex with a partner and self-love is an important part of life and should be enjoyable to all. Orgasming has many benefits to our health, including boosting immunity, inducing sleep and enhancing our mood," says Shona Wilkinson, Head Nutritionist at Nutricentre.com.
"Some of us encounter issues from time to time which may consist of lack of desire, vaginal dryness, erectile dysfunction and inability to orgasm which affects not only sex with a partner, but also self-love."
Whilst the likes of Love Honey or Ann Summers can equip you from an external perspective, there are lots of natural ways to make sure you reach your climax.
Tips for better orgasms
Arginine – "an amino acid has a very important role in stimulating the production of nitric oxide, which improves the circulation and the blood supply. This also includes the erectile tissue of the penis and clitoris. As oxygen and nutrients are able to reach the organs quicker through the blood, this may have a positive effect on male potency, stamina and sexual performance."
Oysters – "Probably the first thing many of us think of when considering an aphrodisiac! The slippery and smooth feeling of oysters in one's mouth is said to be quite sensual in itself. Oysters contain significant amounts of zinc, which is crucial for normal testosterone levels. Testosterone is needed for sex drive and libido. Oysters may also increase the production of dopamine due to their content of tyrosine. By increasing your dopamine levels, your libido may also be increased."
Spices – "Chilli, curry, wasabi and sweat-inducing foods are believed to have aphrodisiac effects because they produce physiological effects in our bodies in much the same way as having sex would. They may increase your heart rate, speed up circulation and increase perspiration. Spice it up!"
Exercise – "Improving blood flow to the sexual organs can improve poor libido. Poor circulation and blood flow can lead to stagnant energy within the body. Good blood flow to your sexual organs is vital for arousal, sexual stimulation and pleasure. The more blood flow, the more intense the orgasm. One way to increase blood flow is by getting out and moving more. Try to add at least 20 minutes of heartbeat raising exercise to your routine each day, such as a brisk walk, a session on a mini trampoline or a visit to the gym."
Chocolate – "Dark, smooth and rich, just the way we like it – chocolate, that is! Cocoa, the active ingredient contains flavonols, which help to maintain the elasticity of blood vessels. This contributes to normal blood flow. Choose dark chocolate though for a beneficial effect."
Maca – "helps to stimulate sexual desire and is often used as an aphrodisiac. Maca really is a sexy superfood, which can be added to smoothies and food."
Boost self esteem and moods – "Addressing emotional or psychological issues that may cause stress, mental anguish and anxiety can help to boost your libido. Boosting self-esteem is important for increasing libido. Remember that sexy is a feeling rather than a look, so appreciating yourself, regardless of your hang-ups, will help."
Vaginal lubrication – "It is much better down where it's wetter and as we age, our sex hormones naturally deplete. The loss of oestrogen can cause the tissues of the genital organs to shrink and for everything to become less sensitive. The lack of oestrogen causes a loss of vaginal secretions, which can make sex uncomfortable. And no one wants uncomfortable sex! Although ageing is inevitable, there are natural lubricants that we can use to make things a little more pleasurable."