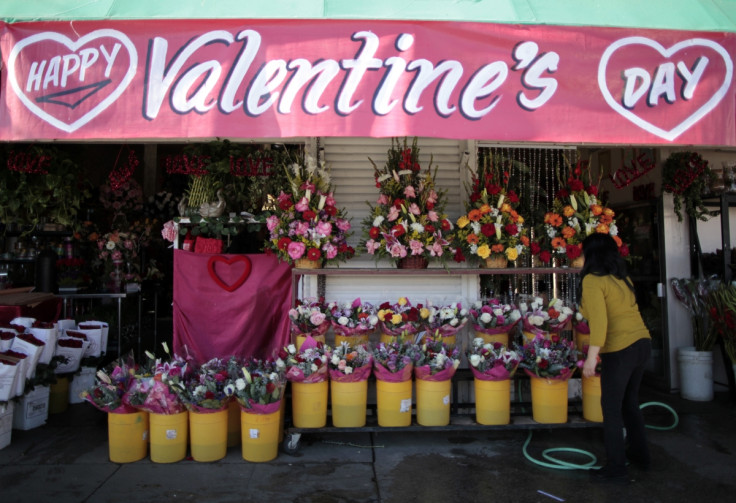 India is on track to export 19 million rose stems between 1 February and 20 February to meet the demand for Valentine's Day and after, according to Praveen Sharma, president of the Indian Society of Floriculture Professionals. Of the number, about 30%, or about 5.7 million, will be exported to the UK.
This year's exports have seen a surge of about 12% when compared to 2015, when about 17 million rose stems were exported during the same period. The roses, which last for up to 14 days, are sold at prices ranging between Rs 15 (£0.15, €0.19, $0.22) and Rs 35, depending on the length of the stem. The longer the stem, the higher the price. In the UK, a stem of rose retails for about £2.
Sharma said Indian roses can be found on the shelves of UK supermarkets such as Tesco, Aldi and Asda. "I've heard there is tremendous competition between Aldi and Tesco with regards to pricing this year. However, this has not affected Indian exporters."
Worldpay, the payment processing company, recently estimated that residents of Preston will be the most generous lovers this Valentine's Day. They are estimated to spend an average of about £53 (€68, $77) per person on gifts and treats for their loved ones. The figure is 18% more than the national average.
Apart from India, the UK imports a lot of roses from East African countries such as Kenya and Ethiopia and South American countries such as Columbia and Ecuador. These countries lack domestic demand and dwarf India's exports. For instance, Sharma estimated that Kenya alone could have exported roses worth about $550m in 2015, compared to India's $10m.
Besides Valentine's Day which sees the highest demand for roses in Europe including the UK, other occasions such as Mother's Day and International Women's Day too see a lot of demand for roses, though not as much as Valentine's. Both of these days fall in March every year, Sharma said.
While the UK is the biggest export market for Indian roses, other major markets include Australia, Japan and the Middle East, Sharma said, adding that the most popular type of roses that are in demand from India are 'Top secret' and the thorn-less 'Grand Gala', both of which were raised by French breeder, Meilland.