Valve's long rumoured "Steambox" has been revealed at CES 2013, allowing users to stream PC games to their living room television.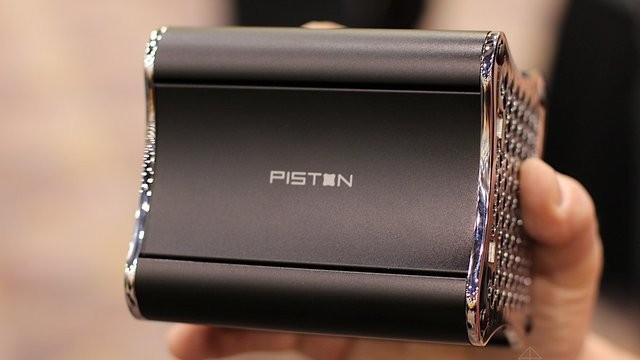 Follow all the latest news live from Las Vegas right here on our CES 2013: Live Blog
Developed by mini-PC maker Xi3, with funding from Valve, Piston is a modular PC designed around Steam's Big Picture mode, and will allow users to stream PC games to their living room televisions in the same way as a conventional games console.
Xi3 presented an early version of Piston at CES 2013 and has so far released few details regarding the new machine. However, Xi3 chief marketing officer David Politis told Polygon that Piston will have up to 1TB of internal storage. It has also been revealed, by The Verge, that Piston's internals will be based on Xi3's existing X7A computer which has a quad-core 3.2GHz AMD R-464L APU and the ability to connect to three monitors at once.
Valve is though to have been working on a living room console since the announcement of Big Picture in September, 2012. The unveiling of Piston comes as Ben Cousins, a veteran computer games designer, has predicted that game consoles will soon become redundant and that consumers will opt for gaming PCs instead. In a column for Kotaku, Cousins, who has made games for Fable developer Lionhead Studios, said that mobile devices would continue to improve while console gamers would move towards PC.
"In the future, I see gaming as having two main markets," wrote Cousins. "Mobile devices like smartphones and tablets will serve the biggest market-covering kids, casual gamers and the mainstream console people [while] the core and ultra-core gamers would be served by PC gaming, which will be smaller than mobile, but that will continue to grow.
"Many of the old-school PC gamers I know," continued Cousins "that moved to playing games on Xbox over the last ten years are coming back to PC because of free-to-play and indie games, controller and TV support, as well as incredible digital distribution on platforms like Steam."
Although the X7A computer which Piston will apparently be based on is priced at $999 (£620) no exact pricing or a release date for the Piston has yet been revealed.