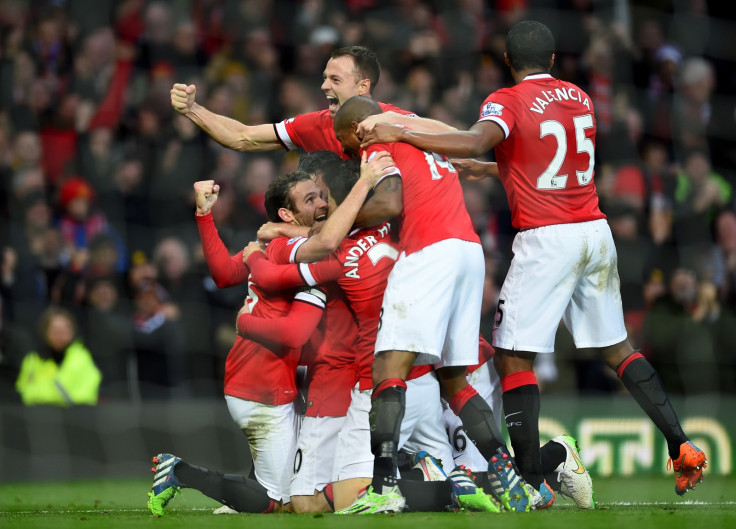 Louis Van Gaal has admitted his frustration with having to change Manchester United's line-up against Liverpool at the last minute after Marcos Rojo picked up an injury in training.
Phil Jones took the summer signing's place in the line-up against United's biggest rivals and with Chris Smalling, Luke Shaw and Rafael currently sidelined Van Gaal has been having to get more creative with his backline in recent weeks.
United defeated Liverpool 3-0 but looked far from their best at Old Trafford, with David De Gea earning Man of the Match for his heroic saves in the absence of top-class defending.
Before the game Van Gaal told reporters: "My plan you shall see on the pitch. I have to change at the last moment because Marcos Rojo was injured in training so I have to change my line-up again."
And afterwards he revealed his frustration at the situation, explaining: "The last training session gave me a new injury with Marcos Rojo and it was unfortunate to change my line-up again.
"We gave unnecessary balls away today, that's not good. I will ask the players tomorrow why. I'm very happy but the next match at Aston Villa is important. We have had difficulty in away matches."
When asked about the extent of the injury or how long Rojo would be out of action for, Van Gaal wouldn't give a definitive answer, saying: "It happened yesterday so we will have to wait and see. I don't think it's healthy but I am not a doctor."
United have won their last six matches and currently sit in third place in the Premier League table. But the side's form has been questioned by many commentators recently including former defender Gary Neville, who insisted they were very lucky to get past Southampton the week before facing Liverpool.