Actor Varun Dhawan says there is nothing wrong with remakes of popular Bollywood films and reboots of old songs.
The actor stars in romantic comedy Badrinath Ki Dulhania, which sees him and co-star Alia Bhatt recreating the Madhuri Dixit–Sanjay Dutt hit song Tamma Tamma, from the 1990 film Thanedaar.
Recalling the shoot for the song, Dhawan told IBTimes UK that 80s screen diva Dixit was impressed with the new reboot.
"We did the mannequin challenge in the song and she found that really cool and new age," he says.
"She was really appreciative of the effort that we had put in to the song and it was a lot of fun interacting with her. Seeing her watch the song was priceless."
The 29-year-old actor also stars in the eagerly anticipated remake of the David Dhawan-directed 1997 film Judwaa, which originally saw Salman Khan playing twins Raja and Prem.
While Bollywood has often been criticised for lacking originality in its films, Dhawan defends the trend for remakes.
"Its not the way forward but I don't think there's anything wrong in it," he explains. "Old is gold but we present it in a new way. A love story is a love story. Whichever way you twist it, turn it upside down. What are you gonna do?
"I think with Judwaa what's interesting is what can we do in the space of Judwaa? What can we do in 2017 to portray these twins who are very different to how the characters behave in the 80s?" he says.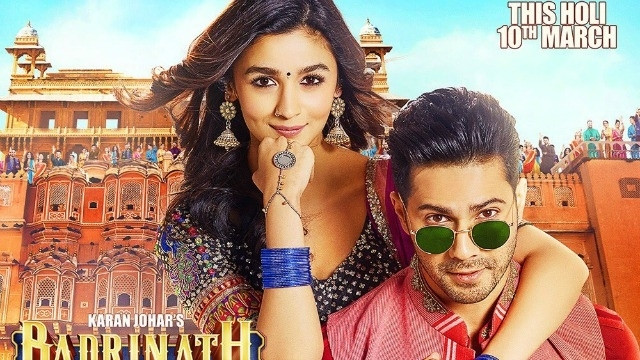 "We're trying to put in as much newness as we can. There's many new age films being made in India today so its interesting that Badrinath Ki Dulhania is going back to the heartlands."
Directed by Shashank Khaitan and starring Varun Dhawan and Alia Bhatt, Badrinath Ki Dulhania went on release in cinemas yesterday (10 March).