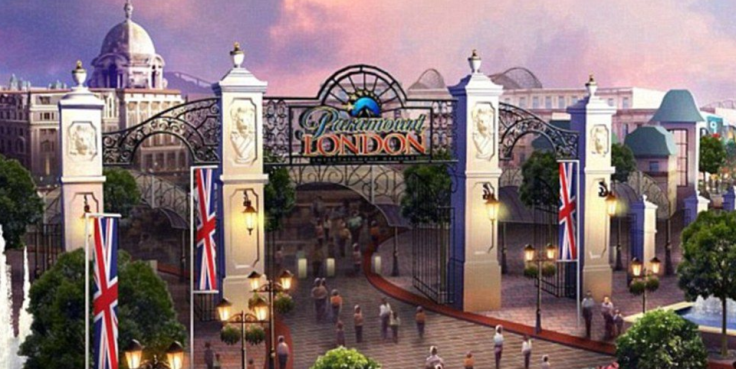 A UK 'Disneyland' could be open within 5 years. Paramount theme park is will be built on a 50-acre site just outside London in Dartford, Kent.
A budget of £3.5bn ($4.26bn) has been planned for the theme park, which will rival the Disneyland brand with inspiration taken from Paramount films, BBC productions and Aardman Animations.
Some 40,000 daily visitors will be treated to worlds built around films such as Mission:Impossible, Star Trek, The Godfather and Wallace and Gromit.
The ambitious vision is still subject to government planning approval for the site, which is twice the size of the Queen Elizabeth II Olympic Park, on the Swanscombe Peninsula.
Humphrey Percy, CEO of the project's parent company Kuwaiti European Holdings, is confident the plans will be approved and cost-effective. He told Kent Live: "We have the financial backing to take us all the way through that process."
The proposed site is around 16 miles from Brentwood and will be easily accessible from the London. It is expected to be popular with UK residents and tourists.
"We are working with the railways to make sure there's sufficient capacity. We're also considering having a boat from central London or Greenwich which will all be part of the attraction."
The new theme park is expected to create around 30,000 jobs, with over half of them being created in the immediate area. A day ticket is expected to be around £60, with group deals and packages also available.
Percy said: "We will make sure that this experience is for the whole family. It's going to be a very amazing and exciting thing for them."