Vatican criticises Charlie Hebdo anniversary edition cover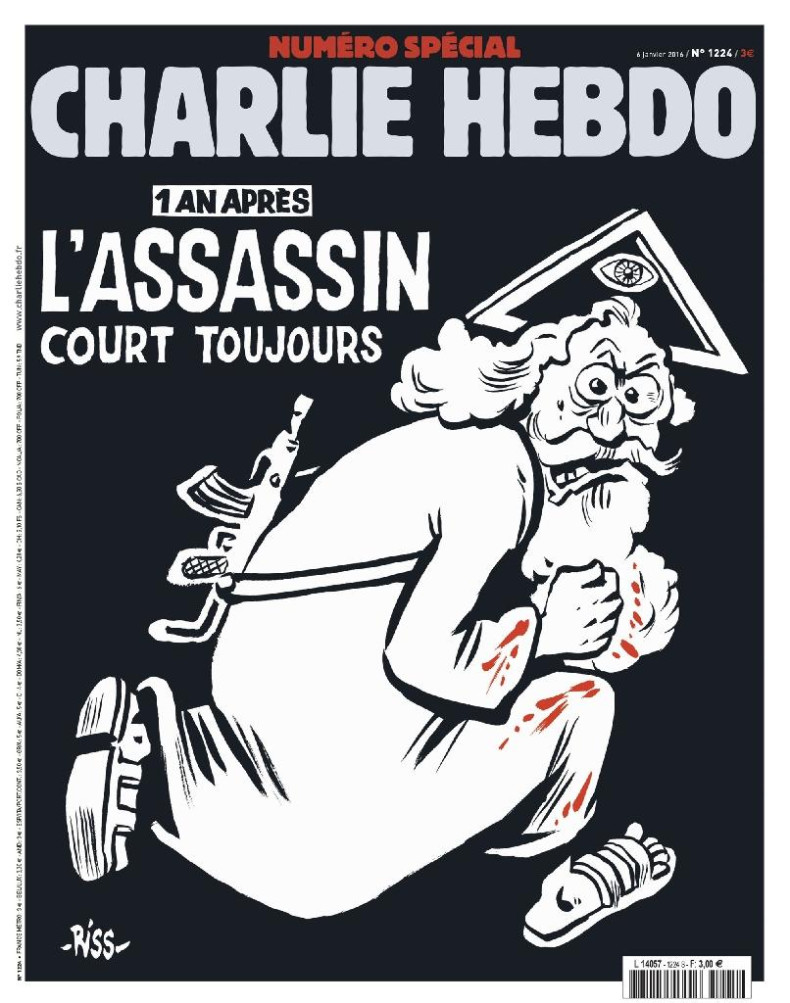 The Tuesday edition of the Vatican newspaper Osservatore Romano criticised French satirical magazine Charlie Hebdo for the cover of its edition that marks the first anniversary of a terrorist attack on the publication's Paris office. The anniversary edition cover shows God wearing blood stained robes with a Kalashnikov over his shoulder, accompanied by the headline: "One year on: the assassin is still out there."
The newspaper said: "Behind the deceptive flag of uncompromising secularism, the weekly is forgetting once more what religious leaders of every faith unceasingly repeat to reject violence in the name of religion – using God to justify hatred is a genuine blasphemy, as pope Francis has said several times."
The magazine's review went on to add: "In Charlie Hebdo's choice, there is the sad paradox of a world which is more and more sensitive about being politically correct, almost to the point of ridicule, yet does not wish to acknowledge or to respect believers' faith in God, regardless of the religion."
Today (6 January), one million copies of the magazine will hit stands, according to AFP. A year ago, on 7 January terrorists entered the publication's office in Paris and killed 12 people, including eight members of the magazine's staff.
Following the shooting, Pope Francis condemned killing in God's name but warned religion could not be insulted. "To kill in the name of God is an absurdity," Francis told reporters on the papal plane during an Asian tour.
While defending freedom of expression, he also cautioned "each religion has its dignity" and "there are limits". "If a good friend speaks badly of my mother, he can expect to get punched, and that's normal. You cannot provoke, you cannot insult other people's faith, you cannot mock it."