French President Francois Hollande visited the former offices of Charlie Hebdo to unveil a commemorative plaque honouring the victims of the attack on the satirical weekly almost a year ago. A second plaque was unveiled down the street, where Muslim policeman Ahmed Merabet was killed as the two attackers fled the scene.
The Charlie Hebdo memorial plaque was later hastily covered up after authorities discovered a spelling error in the name of slain cartoonist Georges Wolinski. The black covering was then removed, and a new plaque is being prepared after the embarrassing mistake.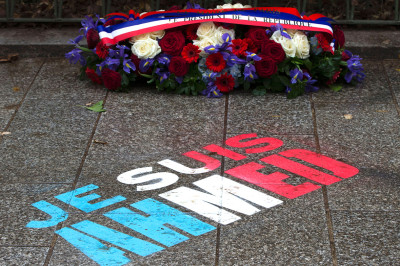 Hollande unveiled another plaque at the Hyper Cacher kosher supermarket on the fringes of Paris, which was the scene of a bloody hostage drama. Four lives were lost when Amedy Coulibaly – a Frenchman who declared his allegiance to Islamic State (Isis) – staged an attack. Coulibaly was an ally of gunmen Said and Cherif Kouachi who carried out the Charlie Hebdo shootings.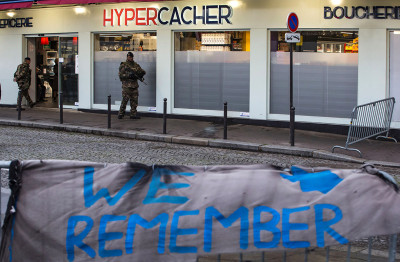 Hollande will unveil a plaque on Saturday 9 January to police officer Clarissa Jean-Philippe, who was killed in Montrouge a few days after the attacks. Extra security was on hand for these commemorations as the country remains under a state of emergency after the 13 November attacks in Paris that killed 130 people.