Technology fans have long wondered what an Apple car would be like, and now Vauxhall has taken a step towards making the iCar a reality, with two iPhone-themed and Siri-compatible special editions of the Adam city car.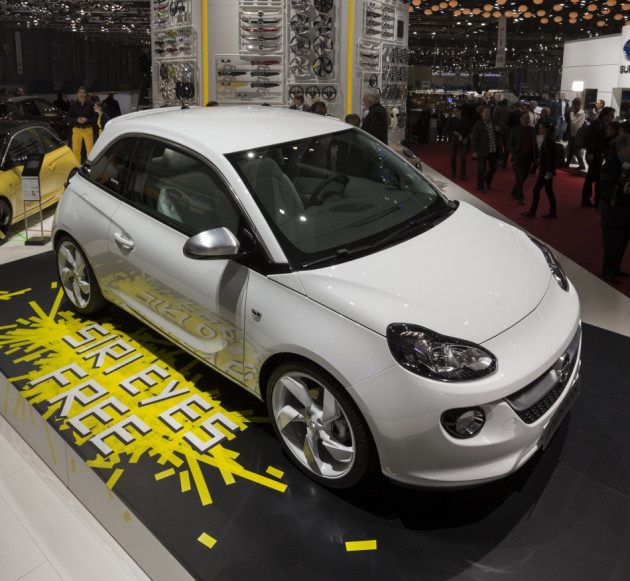 Revealed at the Geneva motor show this month and due to go on sale later in the year, the special edition Vauxhall Adam will be one of the first cars on the market to feature Siri Eyes Free, a way of interacting with a connected iOS 6 device with a steering wheel-mounted button and voice commands.
Designed to "look like an iPhone" the car will be available in white or black and comes with brushed aluminium trim on the wing mirrors, front grille and hub caps resembling the aluminium chassis of an iPhone 5.
Connecting over the car's Bluetooth IntelliLink system to an iPhone 4S or 5 running iOS 6, Siri Eyes Free lets the driver use Siri as they normally would, but by pushing a button on the steering wheel instead of reaching for the iPhone's Home button.
Siri can then be told to play music stored on the phone through the car's speaker system, look up a location and provide driving directions, read out recent text messages and emails, and make hands free phone calls.
Announced last summer to rival Ford's Sync system, Apple said it was in partnership with BMW, Toyota, Mercedes-Benz, Honda, Audi and Vauxhall-owner General Motors to help develop the system and bring it to market.
In-car entertainment is an area Apple has shied away from until now, previously offering car integration with the Motorola Rokr, which also included iTunes compatibility but was never a success, partly due to its storage being limited to 100 songs.
Although the regular Adam can be bought now, Vauxhall isn't saying much about its Apple-themed version, telling IBTimes UK the two special editions "are designed to look like an iPhone," but it is not yet able to offer a price, release date or more information on how the two companies are connected.
Vauxhall has pledged to reveal more about its Apple partnership soon.