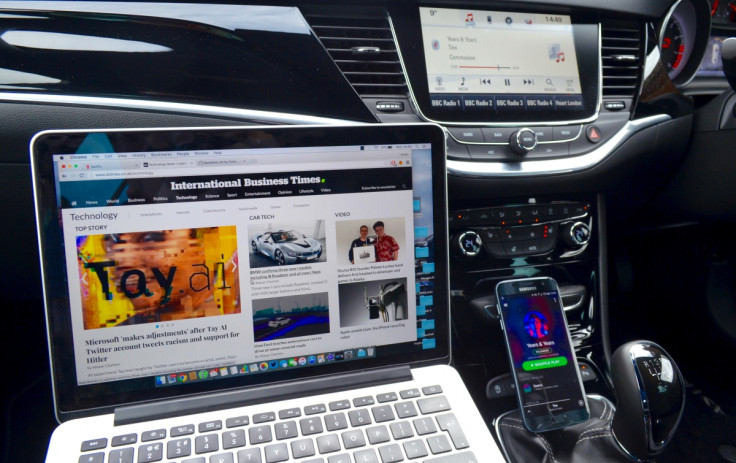 You would be forgiven for thinking a smartphone app to unlock doors, a Wi-Fi hotspot driven by 4G and a service where you call someone up to set the sat-nav for you are all features from an expensive luxury car. But car technology is developing and evolving at such a rate, that all of these appear in the humble Vauxhall Astra.
The new Astra, leant to IBTimes UK over a long weekend, now comes equipped with OnStar, a service that includes an iPhone and Android app, a 24-hour call centre accessed by pressing a button in the car, and −most interesting to us − a 4G Wi-Fi hotspot. We took the Astra on a 600-mile road trip from London to Manchester and West Yorkshire, and back to London to see how well the in-car Wi-Fi works.
Set up
The Astra's internet connection works from the moment you turn on the ignition, and in the time it takes you to dig into the car's settings menu to find the password, there is a steady stream of 4G being pumped through antennas in the roof and into a router, which then broadcasts a Wi-Fi signal throughout the interior.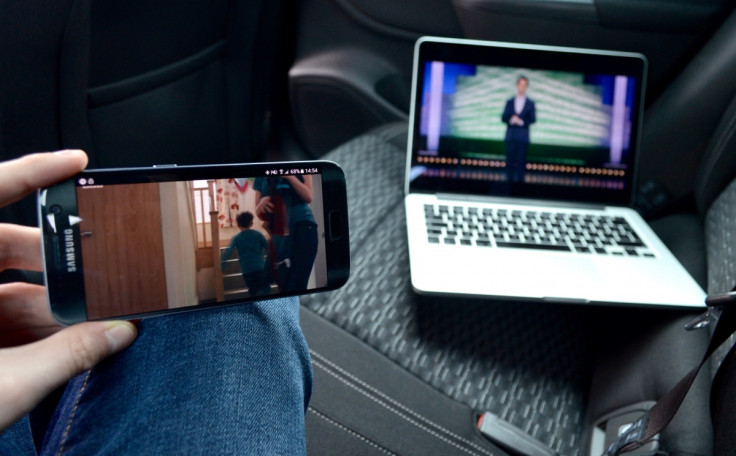 I connected a Samsung Galaxy S7, an iPad and my MacBook Pro then used Vauxhall's own sat-nav to guide me from south-west London to West Yorkshire. During the 200-mile journey I stopped to run several tests on the SpeedTest Android app to check how fast the car's internet was. Not once did it drop below 5Mbps and it was mostly in the 8Mbps to 10Mbps range, easily enough for me to listen to Spotify and a passenger to watch Netflix at the same time.
As I drove out of London, through the Midlands and up into Yorkshire, I fully expected the internet coverage to suffer. Even basic phone signal can be patchy along the M1 motorway, never mind 4G. But with a much larger antenna than that of any mobile phone, the Astra clung onto a decent signal for the entire four-hour trip.
What else does OnStar have?
The fitting of OnStar adds a collection of buttons to the roof lining of the Astra, just behind the windscreen. These buttons include one marked SOS that you can press in the event of a medical emergency affecting you or your passengers.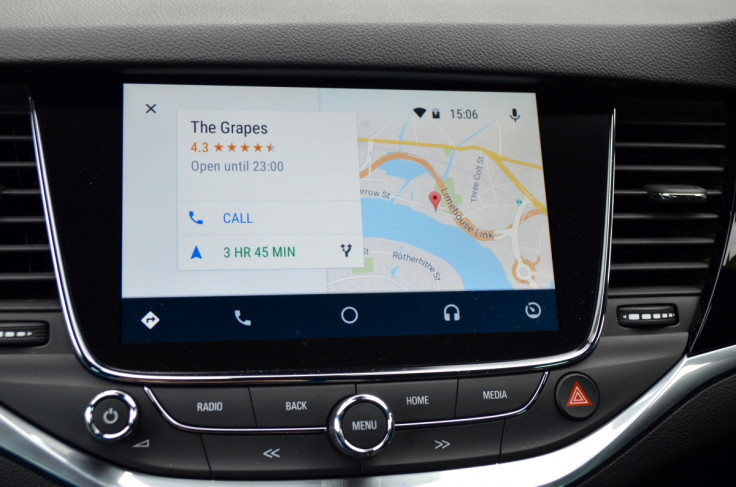 If necessary, the OnStar staff − who will always speak your preferred language, even while driving abroad − will call the emergency services and direct them to your location. Additionally, OnStar can automatically detect a collision and call the emergency services for you, then feed the call through the car's speakers.
There is also a regular call button for contacting OnStar if you have any mechanical problems with the car. Finally, OnStar can act as a concierge service for your sat-nav, by entering the address of your chosen destination for you. A quick call and request to "direct me to the nearest shopping centre," and an OnStar employee will offer up a suggestion and set it as the destination on your sat-nav.
Android Auto and Apple Car Play
Vauxhall's infotainment system is quite good − so good, in fact, that I spent my first 300 miles with the Astra unaware that it even had Android Auto and Apple CarPlay, both of which are buried in a sub-menu. For my return journey to London I hooked a Samsung Galaxy S7 up to the car's 4G, then attached it to a USB port in the central front armrest and booted up Android Auto. Here, I was able to use Google Maps and interact with Spotify through the car's touchscreen and steering wheel controls.
A small negative point is that the arm rest storage is quite small, and with a USB cable attached the Galaxy S7 only just fitted diagonally across the cubbyhole. I fear a larger phone would have prevented the armrest from closing. I also found the USB port struggled to charge the phone, as even after several hours the battery had increased by less than 50%.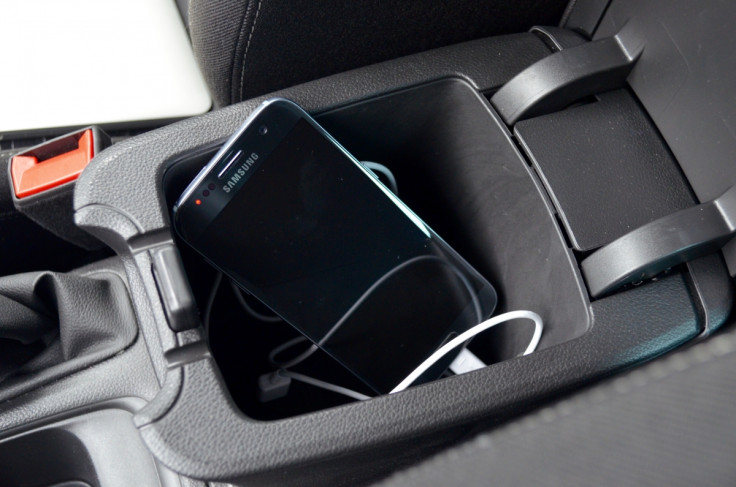 Taking a different route back to London, using the A1 and M11, before heading to Canary Wharf, the Astra's 4G once again performed brilliantly. I listened to Spotify for the entire four-hour journey, apart from a small 10-minute blackout north of Cambridge. Otherwise it worked great and always had the next track buffered and ready to go, even when I skipped a few. Apart from the blackout, speeds remained as high as they were on the M1 a few days earlier.
Finally, OnStar includes a smartphone app for iPhone and Android. Although sadly it won't let you remotely set the climate control, like you can with Tesla's app, it lets you lock and unlock the doors, check how much petrol is in the tank, and send a destination to the car's satnav.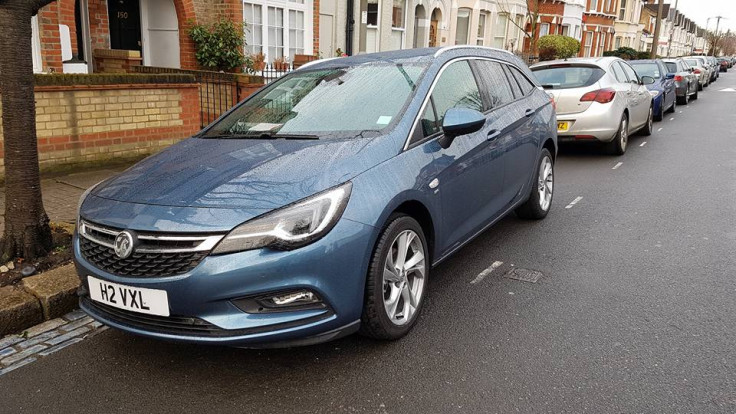 Our verdict
4G-powered Wi-Fi hotspot in Vauxhall Astra with OnStar
Vauxhall's OnStar system is one of those which just works. It is simple and intuitive, while still offering a good range of features. It is simple to set up (despite Android Auto and CarPlay being fairly hidden) and offers a surprisingly good 4G connection across large parts of the country. Internet speeds will likely fall in the Scottish Highlands and mid-Wales, but for the 10 hours I spent in the Astra, I had no internet for just a few minutes.
OnStar and the 4G connection is free on most new Vauxhall cars for a year, as part of several upgraded interior equipment options. For cars where it is not standard, OnStar installation costs £395. An annual subscription for OnStar is then £79 per year, but that doesn't include the 4G data plan.
Despite asking more than once, Vauxhall was unable to tell us what 4G will cost after the first year, if there is any form of data cap or throttling (slowing down) of the connection after using a set amount of data, or even which network provides the data. Right now, the system is great and works almost flawlessly, but I'm forced to dock half a star until these questions are answered.