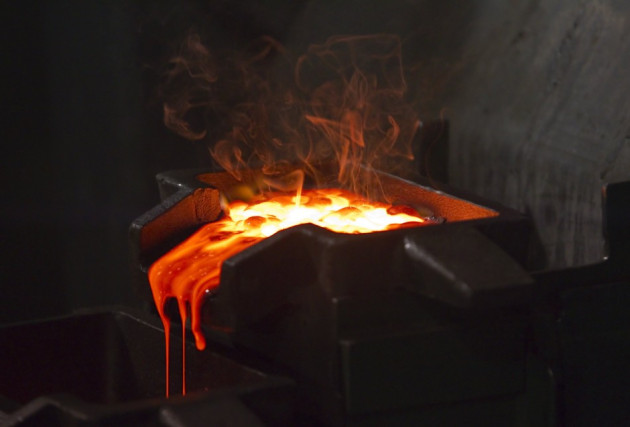 The shares of mining giant Vedanta Resources rose more than 5 percent on London Stock Exchange after the company reported robust production growth across oil and gas, copper, aluminium, lead and silver divisions.
The company said in a statement that oil and gas production for the fiscal year to 31 March increased 19 percent to 205,323 barrels of oil equivalent per day (boepd), due to strong performance in Rajasthan, India.
Following the news, the shares rose more than 5 percent in morning trade in London and are trading at 1,167 pence, up 4.57 percent, as at 10.24 am.
Oil and gas production in Rajasthan increased 32 percent to 169,390 boepd as Vedanta discovered new fields and received regulatory approvals for further exploration.
Mined metal production for the year was up 5 percent to 870,000 tonnes on the back of a record 260,000 tonnes of output in the fourth quarter. Silver production rose 69 percent to 13.1m tonnes and lead output increased 26 percent to 125,000 tonnes. However, zinc production fell 11 percent to 677,000 tonnes.
The India-focused miner said its iron-ore operations were affected by suspension of mining in Indian states of Goa and Karnataka after a mining scam was uncovered. Consequently, production of saleable ore plummeted 73 percent to 7.3m dry metric tonnes.
The company has applied to India's Supreme Court for a stay on the suspension of mining and restrictions on ore transportation.
Production of copper surged on the other hand, rising 15 percent to 26,000 tonnes in Australia and India and 12 percent to 159,000 tonnes in Zambia. Aluminium output improved 15 percent to 774 tonnes as the Jharsuguda-I and Korba-II smelters in India outperformed.
The exploration activities at Liberia iron ore project are progressing well, and the project remains on track to deliver the first shipment by end fiscal 2014, according to the company.
The company operates in India, Zambia, Namibia, South Africa, Liberia, Ireland and Australia.