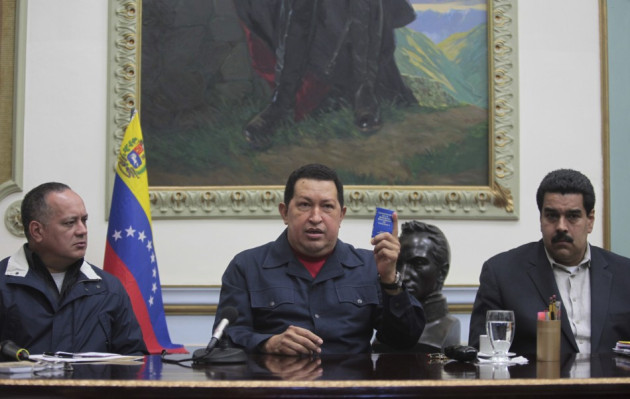 As the Venezuelan President Hugo Chavez continues his treatment for cancer at a Cuban hospital, the world is wondering who might take his place if he were unable to return to office.
Chavez has been president of Venezuela since 1999 and is due to be sworn in for another six-year term on 10 January.
However, his slow recovery from a fourth operation on an undisclosed cancer has triggered speculation that his health is failing and he will be unable either to attend the ceremony in the National Assembly, or run the country.
Vice-President Nicolas Maduro has attempted to play down the seriousness of Chavez's condition, attacking the press for "inventing, manipulating and creating situations of anxiety," and issuing reassurances that the president is recovering.
"We have faith in God and in the doctors that Hugo Chavez will continue to make progress and sooner or later will emerge from this complex and delicate post-operative state," he told the Latin-American satellite network Telesur.
"Sometimes, he has had slight improvements. Sometimes, he has remained stable," Maduro added. "[He] is absolutely aware of the complexity of his post-operative state and he explicitly told us that we should keep the people informed always, always with the truth."
Nevetheless, reliable information on Chavez's condition remains scarce, casting a haze over Venezuela's political future.
The opposition
The opposition maintains that if Chavez does not appear before the National Assembly at his swearing-in ceremony next week, the constitution requires new elections to be held within 30 days.
However, the president's entourage claims that another constitutional provision allows the swearing-in to be postponed indefinitely.
Even if fresh presidential elections were held, the newly elected Miranda governor Henrique Capriles Radonski, the leader of the opposition, would be highly unlikely to win.
Radonski lost by more than 10 points to Chavez in the 2012 presidential elections and the regional elections in December largely favoured Chavez's ruling United Socialist Party of Venezuela (PSUV).
Chavez's successors are therefore more likely to be found in the PSUV's upper echelons.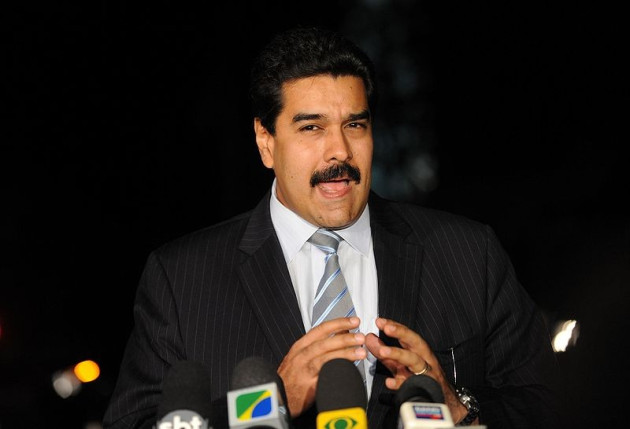 Nicolas Maduro
Chavez himself publicly anointed Vice-President Maduro as his heir, a few days before re-entering hospital in Havana on 11 December.
"There is risk in this process that you can't deny," Chavez said. "If something happens that disables me in some way, my irrevocable opinion is that you should elect Nicolas Maduro as the President of the Bolivarian Republic of Venezuela.
"He is a complete revolutionary, a man of great experience despite his youth, with great dedication and capacity for work, for leading, for handling the most difficult situations," Chavez said.
The moustachio'd Maduro, 50, is a former bus driver and trade unionist with Caracas public transport.
He has been a "Chavista" since his mentor's beginnings, entering Chavez's entourage after campaigning for his release from prison after the attempted coup of 1992. Chavez was released in 1994 and elected president five years later.
Maduro was elected as a deputy to the National Assembly in 2000 after being a member of Venezuela's 1999 Constituent Assembly.
In 2006 Chavez appointed Maduro foreign minister, promoting him to vice-president in 2012.
A European envoy once described Maduro as "the smoothest and least prickly of all the top Chavistas to deal with".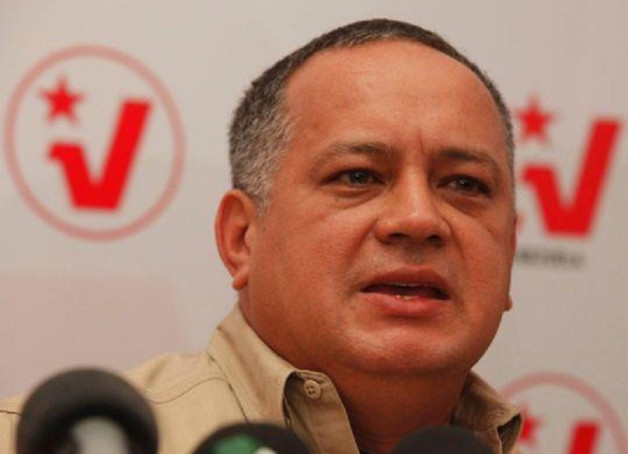 Diosdado Cabello
Despite the presidential blessing, Maduro is up against at least one other strong candidate: former Public Works and Housing Minister Diosdado Cabello.
Before Chavez backed Maduro, it was Cabello, 49, who was most widely tipped for the top job.
A former army lieutenant, Cabello took part in Chavez's unsuccessful coup of 1992 and spent two years in jail as a consequence.
Reportedly less popular than Maduro, Cabello is nevertheless backed by the army, with which he still has close ties, and by some factions in the Venezuelan business world.
In 2012 he was appointed president of the National Assembly, a post that, under the constitution, carries the obligation to take the president's place in case of death or other exceptional circumstances that prevent the president from fulfilling his duties.