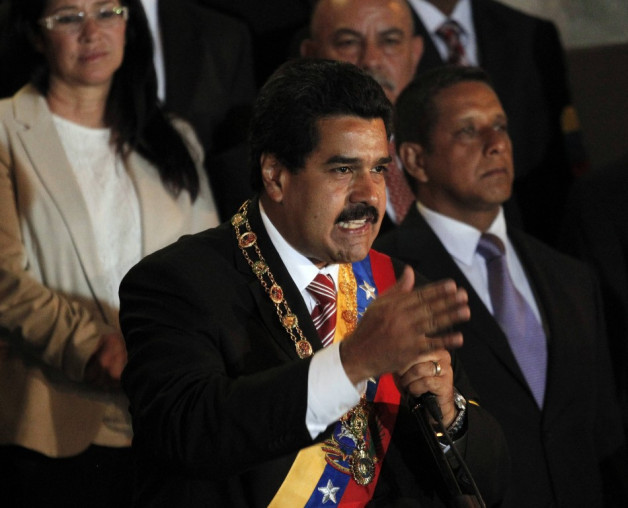 Nicolas Maduro has been elected Venezuela's new president in succession to Hugo Chavez following his narrow victory in yesterday's elections.
Maduro, who took over from Chavez as leader of the United Socialist Party last month, secured 50.7 percent of the vote against his 40-year-old opponent Henrique Capriles, who got 49.1 percent. Turnout was nearly 80 percent nationwide.
Chavez, who died of cancer on 5 March, had earlier chosen Maduro as his preferred successor, which provided him with a significant advantage during the election campaign.
"I'm here to assume my responsibility with courage ... The fight continues!" said Maduro at a rally after his victory was confirmed in the early hours of this morning.
The brief election campaign had been quite acrimonious, with allegations of electoral malpractice emerging from Capriles' camp on the eve of the vote. However Venezuela's National Electoral Council said the outcome is "irreversible".
Maduro insisted the election result has been "just, legal, and constitutional", and said he is prepared to allow an audit of the poll result to debunk the allegations of malpractice.
Maduro will take charge as Venezuelan president on 19 April and will remain in office for the next six years.