Venezuela Tasks Army General With Controlling Spiralling Inflation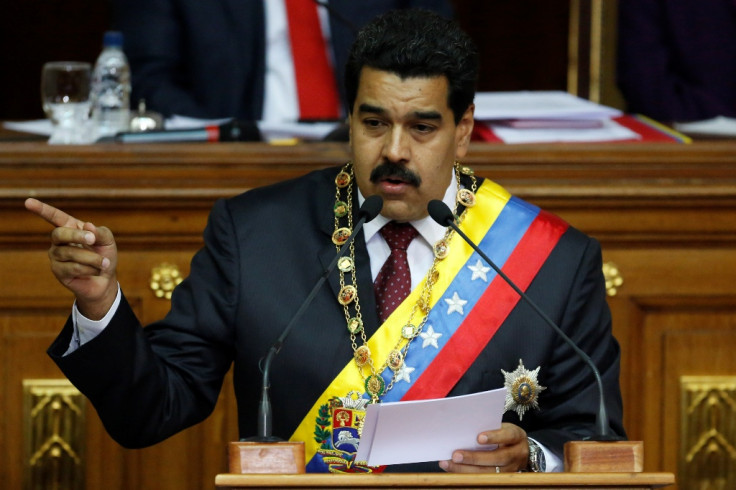 Venezuelan President Nicolas Maduro is banking on a top army officer to run the economy, two months after using troops to control prices, and rein in the world's fastest inflation.
Brigadier General Rodolfo Marco Torres has been asked to head the finance ministry, replacing Nelson Merentes, whose nine-month stint could not prevent a doubling of inflation to 56%.
Merentes would return to head the country's central bank, Maduro said in his state of the nation address to congress earlier in the week, reported Bloomberg.
Military officers already head the ministries of interior; air and aquatic transport; industry and defense.
Active or retired officers now run a quarter of Maduro's cabinet as he works to garner their support following the death of former President Hugo Chavez, said Rocio San Miguel, president of Caracas-based security research firm Citizens' Control.
Chavez, a paratrooper who rose to the rank of major, led an unsuccessful military coup in 1992 with several government leaders including Marco Torres, electricity minister Jesse Chacon and National Assembly president Diosdado Cabello.
Maduro, a former bus driver, climbed the political ladder through trade unions.
"Maduro has to cede power to the military because he doesn't have the loyalty of the Armed Forces enjoyed by Hugo Chavez," San Miguel told the news agency.
"All key state branches apart from oil are now controlled by officers, who see themselves as Chavez's rightful heirs. Weapons, security intelligence and now finances give the military immense power in Venezuela," San Miguel added.
"The military men believe in the planned economy to propel development," said Asdrubal Oliveros, director of Caracas-based consultancy Ecoanalitica. "The officers in government tend to resolve problems with decrees, controls and inspections."
© Copyright IBTimes 2023. All rights reserved.