Veteran BBC broadcaster Sir Jimmy Young dies peacefully at home
Young was one of the original Radio 1 DJs who helped launch the station in 1967.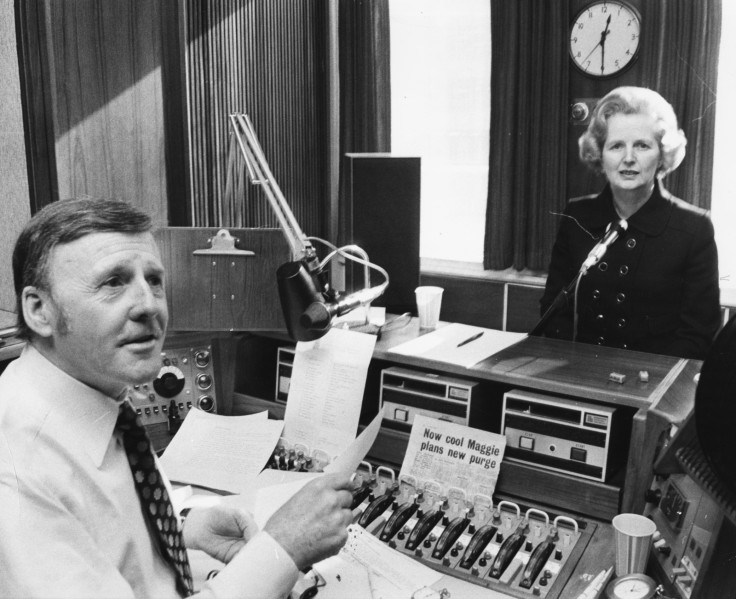 Veteran BBC radio presenter Sir Jimmy Young has died aged 95, his spokesman has confirmed.
Sir Jimmy was one of the original Radio 1 disc jockeys at the launch of the station in 1967. He moved to Radio 2 in 1973 and continued to broadcast until his retirement in December 2002.
Born Leslie Ronald Young in 1921, Sir Jimmy had already found fame as a singer, covering Nat King Cole's Too Young in the 1950s. However it was as a DJ that he became a household name, interviewing every serving prime minister during his time at Broadcasting House.
Sir Jimmy passed away peacefully at home with wife Alicia by his side. Fellow broadcasters and celebrities lined up to pay tribute to the DJ whose early afternoon slot was heard by millions for almost 30 years. The Queen was said to be a regular listener.
LBC radio presenter Iain Dale tweeted: "Much respect to Sir Jimmy Young who died today, aged 95. The word 'legend' is overused, but not in his case. A true icon of radio." Entertainer Timmy Mallett tweeted: "RIP Sir Jimmy Young. His 'unchained melody' was number one on the day I was born."

Sir Jimmy's friend Terry Wogan also died in 2016, meaning there are few broadcasters left from what is now considered a golden age of radio. Former Radio 2 colleague Ken Bruce tweeted: "So very sad to hear about the death of my old friend Sir Jimmy Young. One of the most able broadcasters I ever worked with."
Sir Jimmy, whose show featured the familiar theme tune Town Talk by Ken Woodman and His Piccadilly Brass, was moved aside by the BBC in 2002 in a bid to attract a younger audience, as the Corporation admits, but returned to present a one-off show for his 90th birthday. His replacement in the early afternoon slot Jeremy Vine tweeted: "Sad to see this news. #RIPJimmy."
© Copyright IBTimes 2023. All rights reserved.