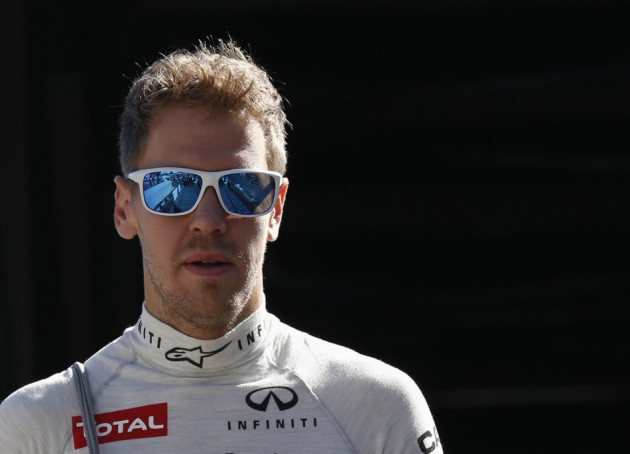 Reigning world champion Sebastian Vettel has admitted that he would consider quitting Forumla 1 in five years' time.
Vettel is only the third driver in the history of the sport to win three successive titles after Juan Manuel Fangio and Michael Schumacher, but it seems he would consider walking away from the sport while still a relatively young man.
The 25 year old made it clear that he has no set plan and has will have plenty of time to consider his options, even suggesting he could one day drive for someone other than Red Bull.
"I can't say. Perhaps I will no longer be driving in five years' time because I no longer have the urge to," Vettel told German newspaper Welt Am Sonntag.
"Perhaps I will compete for another team in five years because I feel ready for a fresh challenge. Every human being evolves as time goes by, priorities shift.
"Right now I feel completely at ease here and I could not imagine driving anywhere else. The car is quick, the team does well - I see no reason to leave. But that does not automatically mean I will stay forever."
Vettel is believed to be contracted to Red Bull until the end of 2014 but there is still plenty of speculation as to who will be his team-mate next season.
The German driver has a strained relationship with Mark Webber which worsened earlier this season when Vettel ignored team orders to overtake the Australian to win the Malaysian Grand Prix.
Lotus driver Kimi Raikkonen has been mentioned as one possible replacement for Webber and Vettel admits he likes the Finn, saying: "I don't know how realistic that is. But I get along very well with him."
Vettel is often spotted with Raikkonen away from the track, but the three-time world champions admits it is near impossible to be friends with fellow drivers.
"We see each other at races and - time permitting - also between the events. We are both uncomplicated, straightforward, honest. We get along fine," added Vettel.
"But true friends, people you trust with everything, those do not exist in Formula 1."