Victoria Beckham has proven that her 19-year marriage to husband David is still going strong, sharing an adorable snap of the pair cuddled up on a bed.
The 43-year-old fashion designer rarely shares an insight into her relationship with the retired England player, but let her guard down with her 18.8m Instagram followers for Valentine's Day.
The former Spice Girl is seen wearing a black top with a pair of denim shorts – an item of clothing that she is rarely seen in – as she closes her eyes and snuggles up to David on a bed next to what looks like a river.
She declared her love for David in the shot, and didn't fail to mention their four children; Brooklyn, Romeo, Cruz and Harper.
She wrote: "Happy Valentine's Day x Love u so much @davidbeckham@brooklynbeckham @romeobeckham@cruzbeckham #harper ."
Victoria's fans flooded the comments section with their thoughts on the romantic shot, with one person writing: "So incredibly sweet ♥️," while someone else said: "Power couple."
A third added: "Awhhhh u guys make the best valentine couple on earth."
Another excited fan gushed: "You are too good together happy valentine's day."
David also shared a touching Instagram post with his wife to his 42.6m followers – a selfie taken outside at dusk with the caption: "Happy Valentines Day ❤️ May today be filled with love and happiness around the world ❤️ @victoriabeckham@brooklynbeckham @romeobeckham@cruzbeckham #HarperSeven."
Victoria previously opened up about the couple's strong marriage last year, telling Vogue Netherlands: "David and I have a lot of fun together.
"If I really was as miserable as I look in some of those paparazzi pictures, my children wouldn't be as happy as they are. And I certainly wouldn't be married anymore."
The designer hit the headlines last week after it emerged that the Spice Girls would be reuniting for £10m each.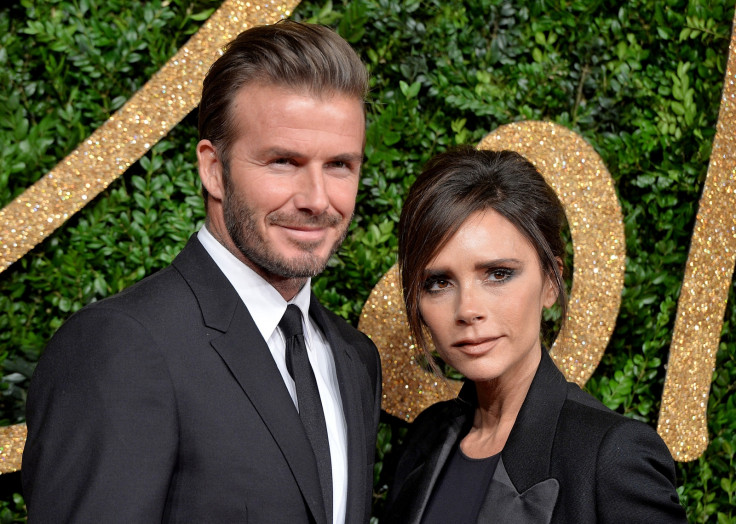 According to The Sun, the singers are discussing a range of projects including a new compilation album and a TV talent show.
Victoria has reportedly agreed to complete the lineup on one condition, she doesn't have to sing.
"This is the pop reunion no one thought would ever happen again. But after a long period of negotiation Victoria agreed the time is right to work on new projects this year," a source told the publication.
"It's very exciting because she has always been adamant she wouldn't go back."