Vietnam's Anti-China Riots Scaring Off Foreign Businesses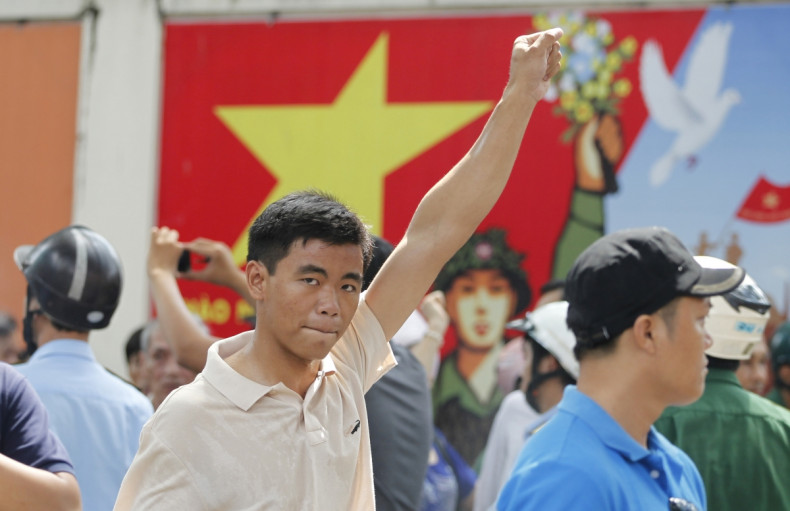 Deadly anti-Chinese riots in Vietnam that led the Chinese government to evacuate about 4,000 people, must question Vietnam's commitment to foreign investment, Chinese state media have reported.
Violence erupted in Vietnam last week after China deployed a massive oil rig in a disputed part of the South China Sea. Both countries navies sparked protests throughout Vietnam which escalated into rioting and looting at Chinese-owned factories.
Other foreign companies mistaken for Chinese ones were also targeted, including the Taiwanese Formosa plastics group and the global exporter Li & Fung.
Two people were killed in clashes last Wednesday, according to official accounts from the Vietnamese and Chinese governments, although Reuters reported a death toll as high as 21, citing witnesses and doctors at the scene.
China's foreign ministry said around 4,000 Chinese workers had been evacuated by Monday.
Beijing's state-media cranked up anti-Vietnamese rhetoric on Monday. The China Daily newspaper questioned Vietnam's commitment to foreign companies in an editorial.
"The severity of the violence and the heavy losses foreign firms have suffered raises the question of whether the Vietnamese government attaches enough importance to the interests of investors and the security of foreign factories," the English-language daily said.
"It is not the protests per se that are the major concern of investors and their governments. It is the inability of the Vietnamese central government and its local counterparts to bring the protests under control," it said.
China's 21<sup>st Century Business Herald newspaper said the violence could damage Sino-Vietnamese links.
"The riots against foreign companies in Vietnam will have a great impact on trade and economic ties between Vietnam and China," it said.
Vietnam is preparing to compensate foreign firms that suffered losses in the rioting, Taiwanese media reported on Monday.
Tax waivers, tax cuts, concessional loans and debt relief are being considered, according to the Taiwanese newspaper, Taipei Times.