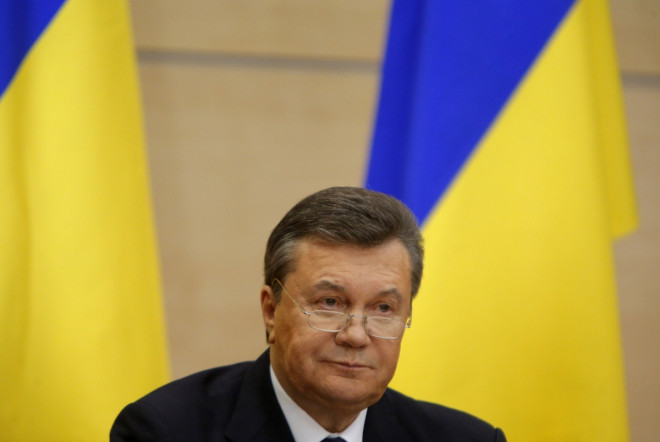 Former Ukraine President Viktor Yanukovich has described his palatial mansion, which anti-government protesters stormed last week, as a "really old" residence that "needed renovations" at a news conference.
The residence in question held an area of 140-hectares, with facilities such as a private zoo, a helipad, a golf course, exotic gardens filled with Australian and African ostriches, and a ship converted into a restaurant.
Yanukovich, 63, was ousted last week by anti-government protests and Ukrainian citizens were free to roam his compound after his security guards left their posts in protest.
While the average Ukrainian survives on less than £300 a month, Yanukovich was living a life of luxury, despite complaining about the dilapidated state of his house, during a news conference.
Yanukovich claimed that he paid $3.2 million for the mansion and denied holding any foreign accounts into which he had transferred money.
"I intend to continue to struggle for the future of Ukraine, against terror and fear," he said at the news conference in Rostov-on-Don.
"I can't find words to characterise this new authority. These are people who advocate violence - the Ukrainian parliament is illegitimate."
Yanukovich said he would return to Ukraine "as soon as there are guarantees for my security and that of my family".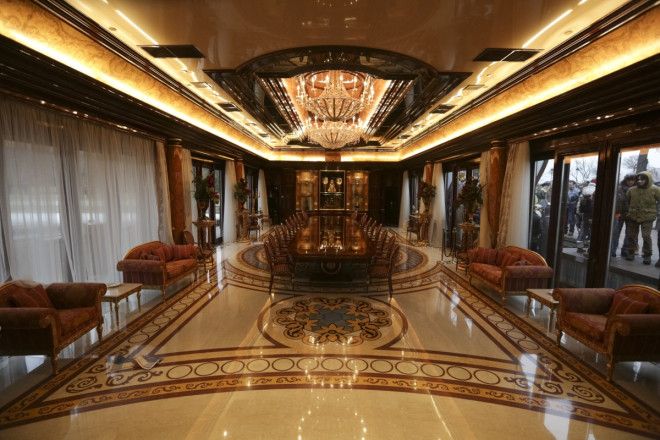 Serhiy Remezovsky, a civilian who took his family to view the ousted President's residence, said: "We did not expect anything like this. It is really extensive and all done with our money, the money of ordinary people. It really is too much for one person."