"There's going to be an implosion," Steven Spielberg told film students at the opening of a new media centre in southern California. As the venerated director told the audience, his Oscar-winning biopic Lincoln came very close to being premiered on US-pay TV network HBO. Earlier in June Steven Soderbergh's final film, Behind the Candelabra, opened in UK cinemas to rave reviews but debuted in the US on HBO because the producers could not secure the funding for an initial theatrical release.
There are fears now that if the likes of Spielberg and Soderbergh are struggling to get their movies on the big screens, what hope is there for lesser known independent filmmakers?
Video-sharing website Vimeo is one of the companies offering a potential solution. After establishing a community of independent and amateur filmmakers to showcase and share their work with like-minded people, the site took the step in March to launch Vimeo On Demand, a self-distribution platform where users can sell their work across the globe at a price they choose.
Some Girl(s), a romantic dramedy by Neil LaBute which stars Adam Brody and Kristen Bell, has become the first feature film to launch on the service. Vimeo CEO Kerry Trainor told IBTimes UK that the direct distribution of Some Girl(s) presents an exciting opportunity for independent filmmakers.
"We're very excited for Vimeo to demonstrate and showcase a film with this calibre and talent involved, creating an example for the film industry to say there are other options than just the traditional route, in which you can retain a greater amount of control and dictate the way your film comes to market," he said.
Some Girl(s)
Made by independent producers Leeden Media for less than $500,000 (£328,000), Some Girl(s) premiered at the South by South West (SXSW) festival in March and was offered traditional theatrical distribution in 2014. Instead, the filmmakers opted to get the film out as soon as possible through the unprecedented step of using the Vimeo On Demand service.
"We're testing the waters and hopefully paving the way for other people," said producer Patty West.
"The platform is really fantastic for filmmakers. It's easy to use, it looks great, and the revenue split is extremely appealing from a business perspective if you can get eyeballs."
Marketing Costs
Distributing your film directly through on-demand services is certainly cheaper than traditional marketing methods. The average print and advertising spend for a major Hollywood release has been around the $35m mark in recent years, an increasingly risky endeavour for studios when there is no way of guaranteeing success. The 90/10 split offered by Vimeo On Demand in favour of creators is also highly favourable when compared to iTunes 70/30 split and the 50/50 one US cable networks generally offer.
"They have the ability to go direct to that audience and retain more of the pie for themselves," noted Trainor.
"They know they can do all of it without sacrificing any of the quality from the consumers' perspective. They probably have the opportunity to reach more consumers on more devices because internet services like Vimeo are available on all devices."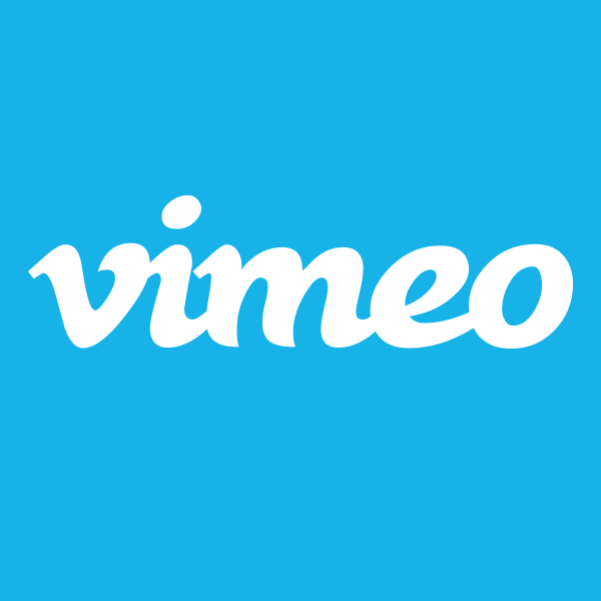 Finding an Audience
Though on-demand distribution allows filmmakers to both control and take a much bigger cut of revenues than a theatrical release, there still remains the problem that many independent films can get lost in a crowded online market that has to compete with games, television and other media.
West admitted that while choosing the online route was risky, the identity that Vimeo has forged as a hub for independent and alternative filmmaking will ensure that any films released on the site will find a dedicated audience.
"If they can maintain that excellent curation on Vimeo On Demand that can showcase independent films it will really change the game for independent filmmakers," she said.
Her producing partner, Chris Schwartz, agreed. By giving filmmakers more power over how to market their movies, they also learned how to create successful product and find an audience.
"We're learning things we didn't know we wanted to learn," he laughed.
"We're learning everything. Compression rates and how to build websites, how to market, and how to use social media to market a movie, which will be very helpful when we make films in the future."
Hollywood and beyond
Could this be the start of a larger split where blockbusters and major releases are shown on the big screen and the more alternative films are showcased everywhere else, or will even the major studio releases soon find themselves available online the same day they are released in cinemas?
Exhibitors in the US have been extremely reluctant to allow such models over fears it would hurt their audience share, but Sony and Disney have recently begun trialling an online video-on-demand service in South Korea, where online piracy of Hollywood films is rife.
But over fears that major releases on the site could damage the reputation Vimeo has built, Trainor said quality would always come first.
"Even through to big Hollywood movies we'd never say never," he said.
"If the intent is there and the creator has the right intentions and is creating something of quality and integrity then it has a home on Vimeo".
While acknowledging that the star power that fires Some Girl(s) makes it a different proposition to the current content on Vimeo On Demand, Shwartz said that such releases on the site could provide a gateway for audiences to discover movies they might not have heard about otherwise.
"If we're the big movie on Vimeo, then hopefully after they watch our movie they see other movies on Vimeo. We're a way to put a spotlight on other films that are there that people might not otherwise stumble upon and notice."
Though there is no way to guarantee a hit, the fact that film star Kristen Bell has over a million followers on Twitter suggest that big names can still play a role in drawing in viewers.
Bell's previous TV show, Veronica Mars, was famously subject to an incredibly successful Kickstarter campaign back in April, where the $2m target to make a film of the show was exceeded within 24 hours.
"Some Girl(s)" - Trailer from Some Girl(s) on Vimeo.