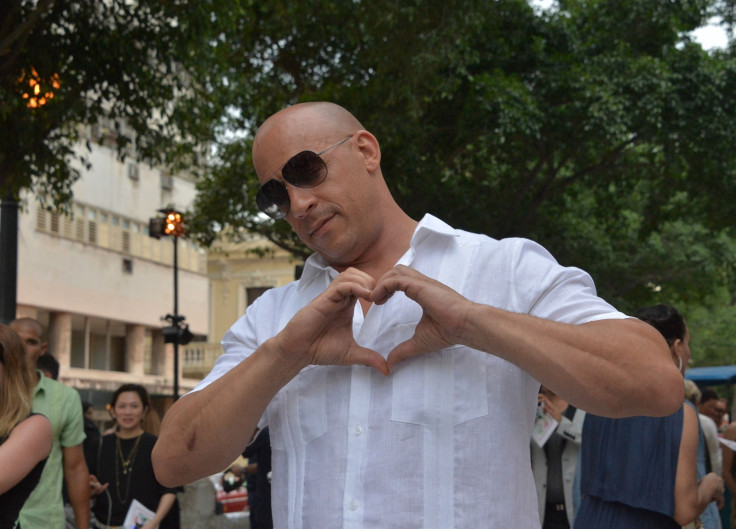 Even as Vin Diesel is busy filming for Fast And Furious 8, the American actor and film producer still misses his brother-like co-actor the late Paul Walker. He shared two touching photos of himself along with the actor, who died in November 2013 in a car crash.
In the photos, Walker is seen sporting a smile, while Diesel seems sad. The messages "see you again" was written on the image that Diesel shared on Instagram. "Thank you [Diesel] for sharing this beautiful picture of our sweet adorable angel Paul. Your brother is always with you," a fan commented on the post.
In another post, the 48-year-old actor narrated his 16-year journey with the F&F franchise and the relationship he shared with the late actor.
He wrote: There are moments that bring you back, moments that remind you more than others of the history... This is franchise we all have worked so hard on for the past 16 years, a crew of street racers that has represented brotherhood in our millennium. But there are moments that are more painful than others in this process, the ones that bring you back to the brotherhood you know longer have."
Walker died in a car accident, while the franchise was filming for Furious 7. It decided to let Brian O'Conner – the character played by Walker – retire in the seventh sequel and Diesel chose to use Paul's brothers Caleb and Cody and CGI to show Brian retiring from the adventurous journeys to lead a life family.
The xXx actor's tribute to his friend was widely appreciated. However, this is not the first time Diesel has showed his love for Walker. The actor, who plays Dominic Toretto in the Fast franchise, has named his daughter Pauline, which according to him is a way to keep "his [Walker's] memory a part of my family and a part of my world".
Meanwhile, filming for Fast 8 continues as the cast and crew are globetrotting from Cuba to Iceland. The crew is set to explore Atlanta and Russia and Fast 8 is scheduled to premiere in April 2017.