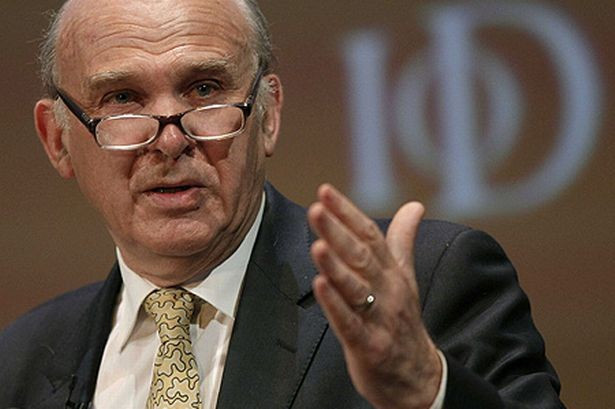 Challenger banks, such as Handelsbanken, the Co-operative and Aldermore, could be used to funnel cash from a new state-run investment bank to small businesses struggling to find finance so they can expand their operations, under the latest government plans unveiled by Business Secretary Vince Cable.
As many as a third of smaller firms have had applications for finance rejected in the past year, as the banks clam-up their lending in the wake of the 2008 crisis and an uncertain global economy. The government believes this is holding back the recession-hit UK.
"Government makes decisions every day that affect the British economy, but has for too long done this in an ad hoc way. Government needs to be more like business, by making strategic plans and sticking to them," Cable is set to say in a speech at Imperial College London.
"Our first part of that plan is lifting the barrier that poor access to finance puts on growth. By helping firms to invest capital, businesses expand, and create jobs."
While the exact "scale and modus operandi of the institution are still under discussion", Cable touted the possibility of using challenger banks, many of whom are new to the financial sector as the industry reshapes itself to be more competitive with many small lenders rather than a few big ones, to get cash to the businesses that need it most.
Cable notes that the latest official statistics show that in the last 12 months 33 percent of firms that applied for a loan were rejected.
By channelling a state-back financial institution's investment funds through the challenger banks it could help them to increase their lending capacity "as well as corralling existing provision such as co-investment and guarantees to support business expansion."
Another measure to be announced by Cable is a £140m boost for skills development.
"The UK is a world leader in many sectors and if we are to secure significant growth in the decades to come, the government must enable them to capitalise on their competitive advantages and stay ahead of international rivals," said John Cridland, director general of industry lobbyist the Confederation of British Industry (CBI).
"Politicians of all persuasions need a laser-like focus to provide a stable and supportive policy environment. Today's commitment from the Business Secretary is a valuable first step on this critical path to future success."
This effort to boost lending to small businesses is another weapon in the government's arsenal for tackling the credit crunch.
Treasury-backed credit easing schemes by the Bank of England see British banks offered cheap loans in the hope that this will increase the availability and affordability of finance for businesses and consumers.
However some research has suggested that small businesses do not have an appetite for finance from banks, instead preferring to raise capital from family and friends.