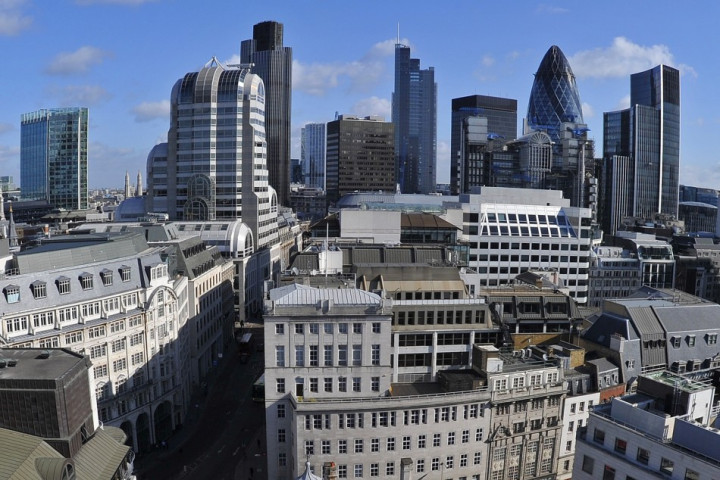 Britain's economy contracted by -0.5 percent in the second quarter of the year said the Office for National Statistics (ONS), as official GDP data for the recession-mired country is revised up suggesting a softer decline in output.
The construction, manufacturing and retail sectors all performed better than first thought for the three months to June, in a rare piece of positive news for under-pressure Chancellor George Osborne, though Britain continues to face economic difficulty amid global uncertainty and crisis.
"The estimate has been revised from a fall of 0.7 percent to a fall of 0.5 percent which indicates a mild contraction and reflects the difficult economic conditions faced by businesses and consumers, domestically and globally," said the ONS.
Construction sector output, which has been the bane of the UK economy since building activity collapsed in the last quarter of 2011 and dragged us into a double-dip recession, contracted at a slower rate in the three months to June than the ONS previously thought.
Its output declined by 3.9 percent quarter-on-quarter, rather than the 5.2 percent reported in the preliminary estimate of GDP.
Similarly, the manufacturing sector, where a fall in output of 1.3 percent was expected in the three months to June, was revised up to a 0.9 percent contraction.
July threw up a surprise positive for retail sales volume with an upward revision of June's data.
Record rainfall and a limp consumer response to the Queen's Diamond Jubilee celebrations had dampened the retail sales volume figure to a disappointing 0.1 percent growth.
A second inspection of the evidence pushed this estimate up to 0.8 percent, a significant shift in a sector that represents around 8 percent of overall GDP.
There was also some positive news from the jobs market, with the employment rate hitting 71 percent in the quarter to June - a four year high.
This was largely due to an extra 130,000 people finding full-time work.
However slowing growth in key emerging markets, such as India and China, weighs heavily on the UK's export market, eyed by the chancellor as a potential route to recovery.
Continued crisis in the eurozone, as the sovereign debt woes remain unresolved, looms large over banks and businesses worried about the threat of a financial catastrophe stemming from the area.
"Overall, today's upward revision brings little good news," said Rob Harbron of teh Centre for Economics and Business Research (CEBR).
"The UK economy remains in very unstable territory, as a confirmation of output contraction across production, construction and services shows.
"While the squeeze on households from high inflation has abated compared to the end of 2011 and start of 2012, domestic demand is expected to remain weak, while the global environment is unlikely to provide much help."