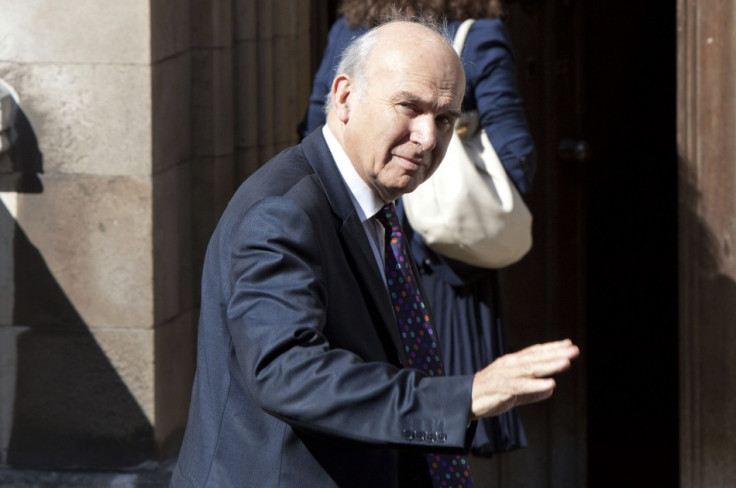 Business secretary Vince Cable has told the Leveson inquiry that despite telling two undercover reporters that he had "declared war on Rupert Murdoch" he always sought to divorce his personal feelings from his quasi-judicial role in the proposed takeover of BSkyB by News Corporation.
After his comments were revealed in December 2010 Cable was stripped of the role, which was subsequently given to Culture Secretary Jeremy Hunt.
Cable claimed that when he made the comments to the Telegraph journalists, who were posing as constituents, he was in a "tense and emotional frame of mind" due to an earlier demonstration outside his office and a heated conversation with disgruntled protestors.
When challenged by Robert Jay QC as to what he meant by the words "I have declared war on Rupert Murdoch and I think we're going to win," Cable said they referred to his decision to his decision to refer the bid for BSkyB to independent regulators, something he claimed News Corp were keen to avoid.
Asked about how much discussion he had with Liberal Democrat colleagues while he was responsible for the issue Cable denied talking to Lib Dem MPs Chris Huhne and Simon Hughes but said he had spoken to Lib Dem leader Nick Clegg about the process of the bid rather than its merits. Cable also admitted speaking to Lib Dem peer Lord Oakshot but dismissed claims that they spoke ten times a day as "wildly inaccurate".
While acknowledging that even prior to his encounter with the Telegraph he had publicly expressed concerns about the "disproportionate" influence of News International on British politics, Cable said that when it came to the bid, "I was quite deliberately and consciously keeping my private views separate from the decision I had to make".
Cable was also questioned about the role of his special advisors in dealing with News Corp and its lobbyist Fred Michel.
Cable claimed that his special advisors blocked attempts by Michel to set up a meeting with Cable, adding that he his special advisors were not involved in the BSkyB bid as it was a "legally sensitive" area.
The Business Secretary said that he had decided not to meet representatives of News Corp about the bid as he would then have to meet opponents otherwise there would have been a "legal risk" of appearing biased in favour of News Corp. He added that in any case such meetings were unnecessary as parties for or against the bid could make their submissions in writing.
Cables appearance before Leveson comes a day before Hunt is due to give his evidence and would seem to suggest a very different approach to the quasi-judicial role that was eventually given to the Culture Secretary.
The Labour Party has called for Hunt's resignation or sacking following revelations of apparently extensive communication between his own special advisor, Adam Smith, and Fred Michel on the subject of the BSkyB bid.