Vincent Janssen does not regret joining Tottenham Hotspur and has no plans to leave the club in the summer transfer window. The Netherlands international has endured a nightmare spell in his maiden campaign in north London, failing to score a single Premier League goal from open play this season.
The 22-year-old joined Spurs for £17m from AZ Alkmaar in the summer but with just five goals in 32 appearances has failed to adapt to the rigours of English football. Mauricio Pochettino has seemingly lost faith in the forward, preferring to deploy Son Heung-min in attack in the absence of the injured Harry Kane.
Janssen's agent jumped to his client's defence at the turn of the year to quash suggestions he was preparing to leave Tottenham less than a year into his career in England. The ex-Feyenoord youngster has no regrets over the switch last summer and is not ready to give up on making a success of the big-money move. "Yes I think so," he told Yahoo Sport when asked whether he will remain at the club. "We will see.
"I'm not that type of guy who's going to question myself," the Dutchman added. "It was difficult in the beginning of course because it was a new competition and a new team – a top team. I needed some time and I got the time. I'm learning every day, and every minute I get I try to do my best for the team, for the club.
"That's what I aim for every day. For me a goal is a goal, so if I score a penalty it counts as a goal as well, but of course I was happy to score the first goal from open play, because people talked a lot about it. It was nice and it gave me power and I try to keep going. Goals always give you boosts and that one did as well."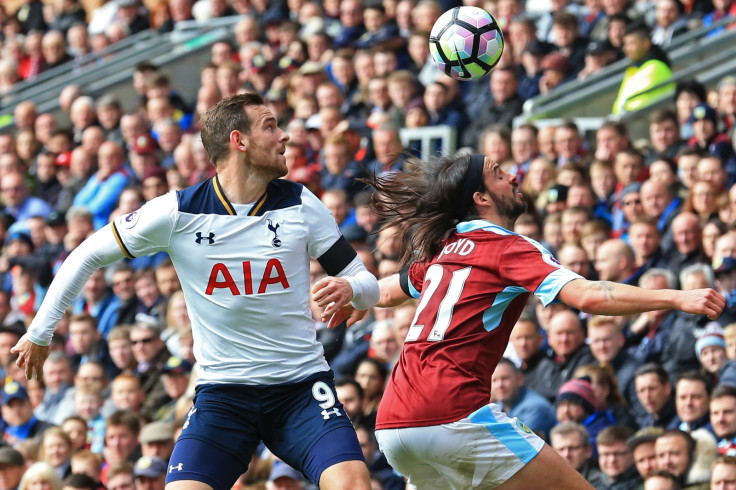 With Kane continuing to be sidelined by ankle ligament, Janssen was given a rare chance to impress from the start against Burnley – but it was an opportunity he scuppered as goals from Eric Dier and Son secured the 2-0 win for Tottenham. Janssen is refusing to make excuses for his lack of success, and won't blame his age for his shortcomings.
"It doesn't matter, if you're on the pitch, how old you are," he said. "You have to keep going, you have to perform and if you're 18 or 36 you have to play your games and show [what you can do] on the pitch for Tottenham.
"I was ready for my chance and I got it this time so I was happy to start. I was ill last week and missed the international break, and I felt bad about it because I really wanted to play those games. But that sometimes happens in life – you get sick – and I was getting better during the week, and in the end I started in the first XI.
"I was happy we won. We waited for our chance. In the first half we played a lot of football and made them a little bit tired, and in the second half you saw at the end we had some fitness over and we scored our two goals. I think we have a lot of goals [to achieve] before the end of the season. We are in the cup, the semi-final, and we're second in the league so I think there are some nice opportunities."