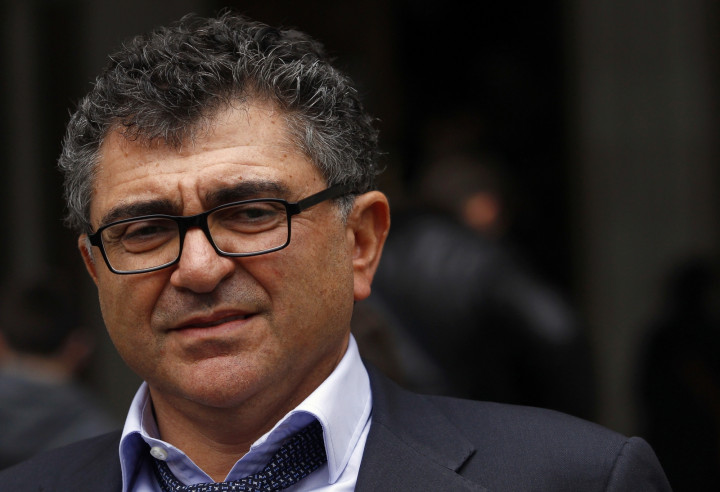 Property tycoon Vincent Tchenguiz has launched a £2.2bn lawsuit against Icelandic bank Kaupthing, accountancy firm Grant Thornton and three individuals, because of their involvement in the collapsed investigation into his business.
Tchenguiz is going to London\'s High Court with his claim that the firms and the individuals conspired to instigate a failed investigation by the Serious Fraud Office (SFO) into his business interests and affiliated companies, Consensus Business Group (CBG) and Tchenguiz Family Trust (TFT).
The claim names the defendants as: Grant Thornton UK LLP, Stephen John Akers, Hossein Hamedani, Kaupthing Bank HF and Johannes Runar Johannsson.
Tchenguiz is looking for £2.2bn to cover what he sees as aggravated and exemplary damages relating to conspiracy by unlawful means and malicious prosecution.
\"It is clear to me that the Serious Fraud Office was deliberately manipulated into investigating me by people who intended to cause me harm and were driven by commercial gain and self-interest,\" said Tchenguiz in a statement sent to IBTimes UK.
\"This was, I believe, quite simply, a conspiracy by the defendants to use a criminal investigative authority for their own personal ends and to cause irreparable harm to me and my business interests and I intend to see them held fully accountable.\"
\"What has emerged is a scandal of international proportions and a conspiracy that has drawn in both the Icelandic and British Governments and which has caused me substantial harm. Now it is time for those responsible to be judged on the full extent of their wrongdoing.\"
In July this year the SFO agreed to pay £3m in damages to Tchenguiz after he was arrested in March 2011.
The SFO paid a further £3m to cover Tchenguiz\'s legal costs after the High Court ruled in 2012 that the agency should pay the bill for those public law proceedings.
The SFO had brought a series of cases against him and his brother, which collapsed due to lack of evidence.
\"We are very pleased to be issuing this claim which is key to Vincent Tchenguiz\'s efforts to achieve justice in relation to events going back many years which have caused him substantial damage,\" said Hardeep Nahal, partner in McGuireWoods London LLP.
\"The claim brings into the light extremely serious allegations as to how private parties were able to manipulate regulatory and other procedures to cause damage to Vincent Tchenguiz and his interests and for their own commercial ends. These are issues which should be thoroughly examined through the court process.\"