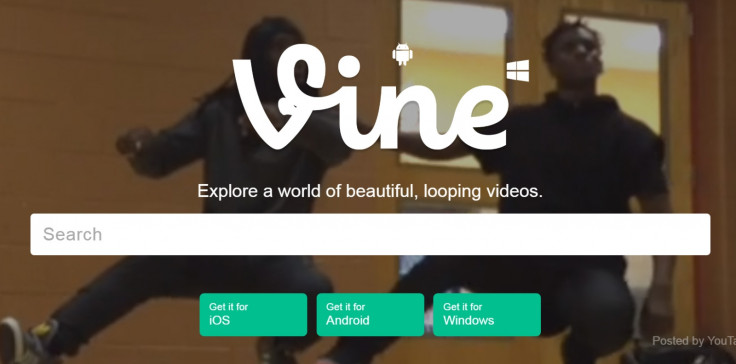 Twitter has announced that it is killing off the Vine six-second-long video loop mobile app which will be discontinued "in coming months".
The announcement comes on the heels of news that Twitter is to axe hundreds of jobs – approximately 9% of its total workforce – after reporting a steep slowdown in revenue growth in the three month period to September.
"Nothing is happening to the apps, website or your Vines today. We value you, your Vines, and are going to do this the right way. You'll be able to access and download your Vines. We'll be keeping the website online because we think it's important to still be able to watch all the incredible Vines that have been made. You will be notified before we make any changes to the app or website," Vine announced in a Medium.com blog post.
Vine was bought by Twitter prior to the service launching in late 2012, and was officially announced by the social network in January 2013 as the new way to share video directly through tweets. The main premise was that the mobile app would allow the user to shoot a quick video clip that would loop infinitely, like a GIF, and the app would make it easy to embed Vines into tweets.
Instagram introduced its own video capabilities in 2013 to a huge captive userbase, and the number of Vine users began to decline, even though some internet stars made a name for themselves on the service.
In May, the Wall Street Journal reported that Vine stars were jumping ship in droves to the likes of Facebook, Instagram and Snapchat, where their video content received better advertising revenue. The reason: Vine apparently hadn't implemented a sustainable advertising model, and even ad buyers and marketers were turning their sights to platforms that were keen to invest in video to keep younger audiences interested.
The rigid six-second-long format also didn't help, and while Vine was ranked as one of the top five entertainment apps in the iTunes App Store in 2015, one year on it had slipped into the top 20 beneath Instagram, Snapchat and other photo and video editing apps.
Some Vine stars said that while Facebook had previously been considered to be a social network more for their parents' and grandparents' generations, over time they realised that much bigger audiences were possible on the platform, particularly with the Facebook Live function.
"Thank you. Thank you. To all the creators out there — thank you for taking a chance on this app back in the day. To the many team members over the years who made this what it was — thank you for your contributions. And of course, thank you to all of those who came to watch and laugh every day," Vine and parent company Twitter wrote.
"What's next? We'll be working closely with creators to make sure your questions are answered and will work hard to do this the right way. We'll be sharing more details on this blog and our Twitter account, and will notify you through the app when we start to change things."