United States Vice President Joe Biden has said that there would be "no restriction" on taxing violent videogames and other forms of violent media.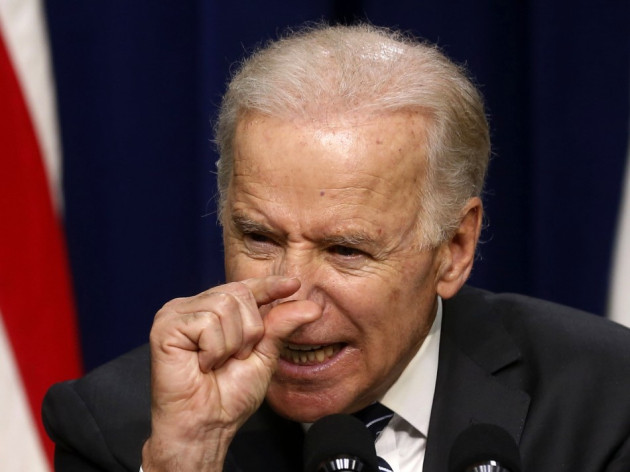 In a meeting with religious representatives to discuss gun control, Vice President Biden said there would be "no restriction on the ability" to tax violent games and that there was "no legal reason why they couldn't."
Franklin Graham, CEO of the Billy Graham Evangelist Association, was also present at the meeting and proposed that money from a violent game tax should be donated to charities.
"He floated the idea that media and entertainment that portray violence should be subject to a special tax, with the proceeds going to help victims and their families," Rabbi Julie Schonfeld, the executive vice president of the Rabbinical Assembly told Politico.
Biden also suggested funding for a scientific study into the effects of violent media on people, something which President Obama proposed in January as he outlined plans for tighter gun control:
"Congress should fund research into the effects that violent video games have on young minds," said Obama, announcing a plan for tighter gun control. "We don't benefit from ignorance. We don't benefit from not knowing the science of this epidemic of violence."
Perpetrator
There have been calls for greater legislative action on guns in America since the shooting at Sandy Hook Elementary School in December, 2012 which claimed the lives of 20 first-grade students and six teaching staff. The perpetrator also shot and killed his mother.
It was later reported by the Daily Mail that the shooter was a fan of the Call of Duty series of videogames.
However, despite Obama's plans to tighten gun control, legislation has repeatedly stalled. A proposed ban on assault weapons was thrown out by the US Senate in March, followed by plans to expand background checks required before a gun can be purchased.
This is not the first time a tax on specifically violent media has been proposed. In February, Will Fourkiller, state representative for Oklahoma, introduced a bill to the House of Representatives which would have added a state-wide 1% excise tax to videogames. The bill was thrown out later in the same month.