Former Manchester United defender Gary Neville has described Virgil van Dijk's world-record £75m ($101m) transfer to Liverpool as a "fantastic deal" for Southampton.
Van Dijk will become the most expensive defender in football history when the transfer window reopens on 1 January, with the £75m fee easily dwarfing the £52m Manchester City paid Monaco for Benjamin Mendy in the summer.
The deal represents a massive coup for Southampton, who signed Van Dijk from Celtic for £13m in September 2015.
Neville suggested that Liverpool had overpaid for the Netherlands international, but added that the move might pay off if he can help the Anfield club win trophies.
"Liverpool need defenders and have to pay to get him. That's the way the market is and it isn't going to change," the former England defender told Sky Sports.
"It sounds like a fantastic deal for Southampton," he added. "But if Liverpool can stop their creaking in big matches when put under pressure then it will be a good deal for Liverpool as well because people will forget about the money that has been spent in a year or two if they can win trophies and get the defence right.
"Liverpool have to get the defence right, in the bigger matches they do stress quite quickly and can crack, so from their point of view, paying that sort of money hopefully it pays off, but for Southampton they would snap your hand off for £75m."
Former Liverpool centre-back Jamie Carragher said Van Dijk would have to emulate the career that Rio Ferdinand had at United and help the Reds win trophies to justify his eye-watering price tag.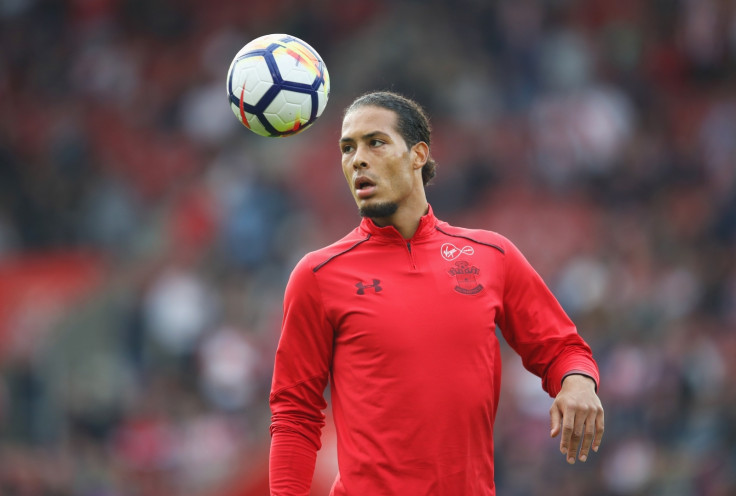 "The one centre-back when the transfer fee felt so huge at the time was 15 years ago when Rio Ferdinand went to Manchester United," the former Reds player said.
"But he repaid that. He was Manchester United's top centre-back, won trophies and was there for 10 years.
"That is what Van Dijk has to do, take Liverpool to trophies and be Liverpool's No 1 centre-back for the next decade or so."