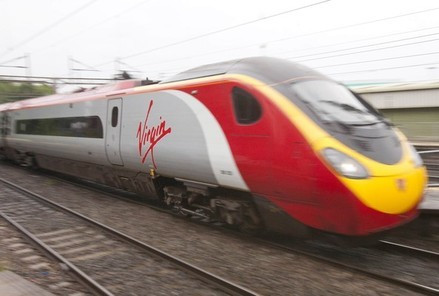 Virgin Trains has begun court proceedings over the government's decision to award its West Coast Main Line franchise to FirstGroup - despite a former railway watchdog saying the company deserved to lose the bid.
The government announced that Sir Richard Branson's Virgin had lost out to transport company FirstGroup to run a new 13-year West Coast franchise from December. The move was branded "insane" by Branson who warned he might end all involvement in the railway business.
However, his company, which has run the West Coast line since 1997, said instead it would take court action.
"We have tried for three weeks to get clarity over the Department for Transport's decision and to have a number of key questions answered. On each occasion we have been refused information," said a company spokesman.
"We are left with no choice but to commence court proceedings as we believe the procurement process has ignored the substantial risks to taxpayers and customers of delivering FirstGroup's bid over the course of the franchise.
"The current process is geared to selecting the highest-risk bid and needs to be independently audited to prevent a repeat of former franchise failures."
Branson said: "We had hoped that parliament or an external review would be able to scrutinise this badly flawed process before the franchise was signed.
"However, that opportunity would be denied if the DfT follows through with its determination to rush through the process before parliament returns.
"That ignores the wishes of more than 150,000 people who signed the Downing St e-petition in 10 days, the Labour Opposition, two important Commons committees and many backbench Conservative MPs who wanted a debate before the decision is taken, not a post-mortem afterwards."
Branson should stop bleating
Transport secretary Justine Greening said the West Coast line would still be awarded to FirstGroup.
"Although I have a huge amount of respect for Virgin and the work they have done on the line, I suspect that, had they won the bid, they would have been perfectly happy with the process," she said.
Brian Cooke, former chairman of the watchdog London TravelWatch, said Branson should stop "bleating" about losing the contract.
"The hype surrounding the sour grapes of Sir Richard Branson losing the WCML franchise seems low on facts as to how poor Virgin rail are," he said.
"It is time for Sir Richard to stop bleating and using hype but be honest and say we ran it badly and deserved to lose."