Russian President Vladimir Putin has slammed the decision to ban Russian athletes from taking part in international competitions, calling it "unjust and unfair". The ban on the country's track and field athletes would also deprive them of participating in the upcoming Rio Olympics in August.
The International Association of Athletics Federation (IAAF) upheld the ban, which was imposed in November 2015 following a World Anti-Doping Agency (Wada) report that found evidence of state-sponsored doping among Russian athletes.
Denouncing the decision, Putin said he believed some solution could be found to let his athletes participate. He also called on other bodies to mediate, including the International Olympic Committee (IOC), who are meeting in Lausanne on 21 June to discuss Russia's involvement in the Rio Games. Meanwhile, Wada said on Friday that it backs IAAF's decision to maintain the suspension on the Russian Athletics Federation.
A fresh Wada report released on 15 June alleged that the tolerance for doping among the players and the authorities seems to have remained unchanged. The report also slammed the government for the lack of an agency to detect and deter doping.
Speaking at a news conference in St Petersburg, the president said, "Of course that is unjust and unfair. There are universally recognised principles of law and one of them is that the responsibility should be always personified – if some of the members of your family have committed a crime, would it be fair to hold all the members of the family liable including you? That is not how it's done."
He insisted that clean athletes should not suffer because some athletes were tested positive for doping. Individual athletes will, however, be allowed to compete only if they are tested negative for any illegal drugs.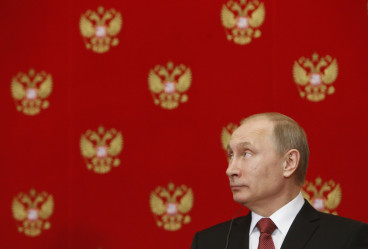 "I'm assuming that we'll have a discussion with our colleagues in the World Anti-Doping structure and I hope for a suitable reaction from the International Olympic Committee," Putin added.
He asserted that Russia would not be offended by the Wada report and IAAF subsequently banning its track and field athletes. However, the country will continue to "make the doping fight fiercer," he said.
Rune Andersen from IAAF said it is difficult to select clean athletes among the doping scandal that has been going on in Russia for a long time. According to BBC, he said Russian athletics had been "tainted by doping from the top level down."
Earlier in June, star tennis player Maria Sharapova was banned from playing the sport for two years after she was tested positive for a banned substance meldonium.