Sebastian Coe allegedly received help to secure his presidency of the International Association of Athletics Federations (IAAF) by an official at the centre of doping allegations surrounding the sport, according to an investigation by BBC's Panorama show.
The show, which aired on 16 June, analysed the link between Coe and the ex-IAAF consultant Papa Massata Diack. The programme says it has seen text messages that suggest Diack helped Coe secure votes to seal his August election victory.
Correspondence between the two figures suggests Diack, son of the disgraced former IAAF president Lamine Diack, helped secure African delegate votes for Coe.
The programme alleged how Coe may also have misled a meeting of the Culture, Media and Sport select committee in 2015, when he first became aware of doping allegations in athletics while holding post as vice-president of the IAAF.
The 59-year-old, a double British Olympic 1500m champion was appointed amid growing corruption accusations involving blackmail and state-sponsored doping in Russia. Diack Sr was arrested weeks after leaving his post.
The text messages reveal that Diack Jr appeared to have provided information on the election tactics of Coe's presidential rival, Sergey Bubka.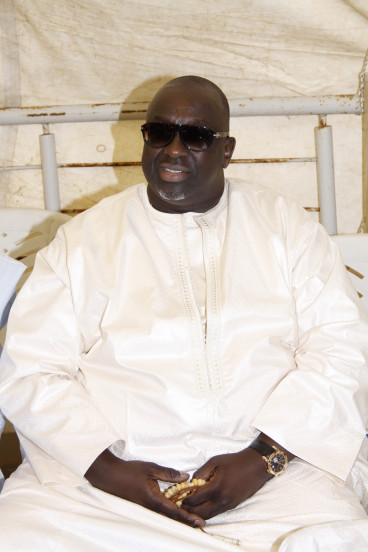 Another message refers to Diack Jr's claims he could talk to 24 out of 30 nations to get support for Coe. Decisively Coe won the election by a margin of 23 votes, 115-92.
In the interview, Diack Jr, who denies allegations of corruption, said: "If he had not the blessing of Lamine Diack or my support, he would have never been elected as the IAAF president," he said. "He knows that."
Coe says he was offered "advice" by Diack Jr whom he claims helped other candidates in the election.
A statement, issued by the IAAF, rejected the BBC's claims.
The state-sponsored doping scandal came to light in a German television documentary in December 2014.
It reported that Russian and IAAF officials, including Diack Jr, conspired to cover up doping by marathon runner Lilya Shobukhova.
Coe told MPs: "I was certainly not aware of the specific allegations that had been made around the corruption of anti-doping processes in Russia."
But the BBC reveal that four months before the documentary was broadcast, an email was sent to the Englishman with attachments outlining the corruption, extortion and bribery allegations linking Diack Jr.
The attachments included a complaint from the agent of Shobukhova, claiming she paid Russian and IAAF officials €450,000 (£356,000; $399, 369) to cover up her doping so she could compete at the London 2012 Olympics.
It accepted that Coe was sent a number of emails regarding allegations of corruption, as the BBC claimed, but said he did not read them and that he left them for the IAAF ethics commission to consider.
"Seb has never denied hearing rumours about corruption. In fact he has said on many occasions that when alerted to rumours he asked people to pass them on to the ethics commission to be investigated," the IAAF said.
"He did not feel it was necessary to read the attachments. You may think this shows a lack of curiosity. He, and we, would argue that it shows a full duty of care, ensuring the right people in the right place were aware of allegations and were investigating them."