Nike has announced that it will resume its sponsorship deal with Maria Sharapova, despite the tennis star being hit with a two-year doping ban by the International Tennis Federation (ITF). The US sportswear giant had suspended its multi-million-dollar relationship with Sharapova in March after she admitted to taking the banned substance meldonium.
An ITF tribunal ruled on 8 June that the 29-year-old will be suspended for a period of two years — backdated to January this year — and forfeit the prize money she won at the Australian Open.
Sharapova confirmed via her Facebook page that she will contest the length of the ban.
Nike pointed to the ITF's conclusion that Sharapova did not take meldonium to intentionally violate doping regulations as justification to continue its relationship with her.
"The ITF tribunal has found that Maria did not intentionally break its rules," the sportswear maker was quoted as saying by Bloomberg.
"Maria has always made her position clear, has apologized for her mistake and is now appealing the length of the ban. Based on the decision of the ITF and their factual findings, we hope to see Maria back on court and will continue to partner with her."
Financial implications
Nike is Sharapova's biggest sponsor. The tennis star signed an eight-year deal with the US firm worth around $70m (£48m; €61m) in 2010, according to Forbes.
The racket maker Head also said it would continue its sponsorship deal with the five-time Grand Slam champion and criticised the ITF's ruling as a "flawed decision".
Other sponsors who suspended their relationship with the tennis star, such as Porsche and Tag Heuer, have yet to respond to the ruling.
Sharapova was the world's highest paid female athlete for 11 straight years before Serena Williams overtook her this year, according to Forbes estimates.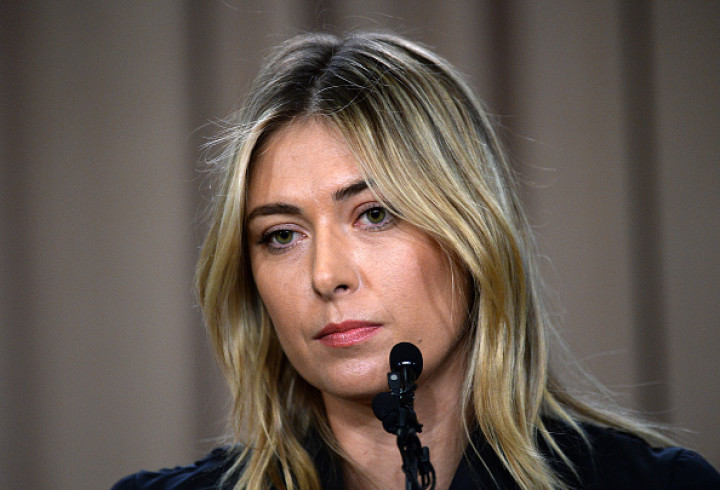 She made an estimated $20m from endorsements over the past 12 months but this amount is expected to nose dive in the coming year.
Sharapova has admitted to taking meldonium since 2006 for medical reasons but claims she was unaware that the drug had been added to the World Anti-Doping Agency's list of banned substances on 1 January 2016.
She said in a Facebook post: "While the tribunal concluded correctly that I did not intentionally violate the anti-doping rules, I cannot accept an unfairly harsh two-year suspension.
"The tribunal, whose members were selected by the ITF, agreed that I did not do anything intentionally wrong, yet they seek to keep me from playing tennis for two years.
"I will immediately appeal the suspension portion of this ruling to CAS, the Court of Arbitration for Sport."